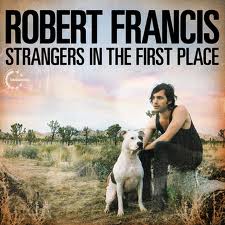 1. Robert Francis – Strangers in the First Place
After his major-label debut in 2009, I thought Robert Francis would be my little secret no longer. But strangely, neither 2009's Warner release Before Nightfall or this year's vanguard release Strangers in the First Place brought the kind of attention that I thought. This hasn't dulled the mature songwriting, hooks and poetic lyrics deeply entwined in his songs. Songs "Some Things Never Change," "Eighteen," and "Perfectly Yours" rock with the right amount of country.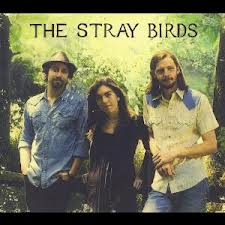 2. The Stray Birds – The Stray Birds
With two unique songwriters, singers and multi-instrumentalists, the Stray Birds look good on paper. But see them live or listen to this record and you'll hear a unique combination. The power of Maya de Vitry's voice (both as a writer and singer) in "Dream in Blue" and "Harlem" combines bluegrass and soul seamlessly. Oliver Craven gets expert fiddle playing from Maya on his his standout "25 to Life." Craven and de Vitry trade the fiddle and guitar. This record has been in heavy rotation.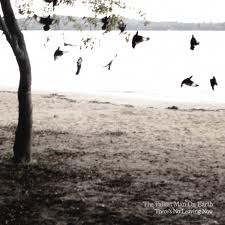 3. The Tallest Man on Earth – There's No Leaving Now
While its June release seems like an eternity ago, "There's No Leaving Now" is further proof of the unique combination of growling vocals and unique fingerpicking guitar style (in alternate tunings). While this album seems like a continuation of "The Wild Hunt" musically, its a definite step forward thematically. Songs "Bright Lanterns" and "Revelation Blues" seems even moredelicate than his previous work.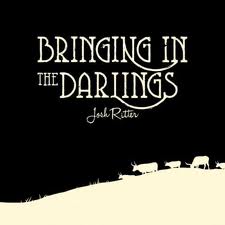 4. Josh Ritter – Bringing in the Darlings EP
In a quiet and hushed affair, Josh Ritter reminded me why he's such a unique voice. Some songs barely rise above a whisper and seem to have one single recipient. "Darling" is a singable and beautiful song that I can listen to on repeat. If you haven't seen it yet, the video for "Love is Making Its Way Back Home" is worth a viewing as well. It was quite stunning that an artist could create something so upbeat in the midst of a divorce. "Beast in its Tracks" should balance out that positivity.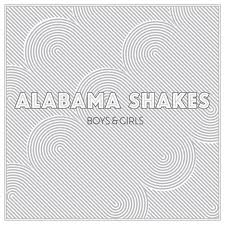 5. Alabama Shakes – Boys & Girls
While this won't be news to many, the Alabama Shakes album is great. It sounds like lost soul tracks from the late 60s earls 70s. Brittney Howard is a formidable songwriter and singer. She manages to pull together a unique sensibilityin her tunes. "Hold On," "Hang Loose," and "I Ain't the Same" all show some of the best.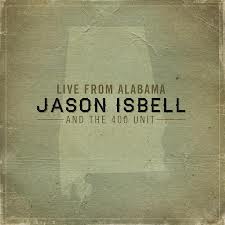 6. Jason Isbell – Live from Alabama
While I rarely invest in live albums, I figured Jason Isbell's offering form this year deserved a shot.And I was right. It captures something that can't quite come from studio performances. Isbell's energy on "Tour of Duty" starts it off right. And the acoustic tracks retain their intimacy (see "In a Razor Town").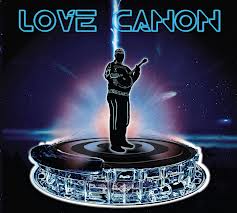 7. Love Canon – Greatest Hits: Volume 2
Jesse Harper and crew continue to make some of the most likable and downright fun bluegrass tunes. They're greatest hits alright, those of 80s pop artists,many of whom are long forgotten one hit wonders. Harper and the boys have managed to make me prefer the bluegrass versions and see the songs in a new light. Surprise favorite from this record, "Lets Get Physical."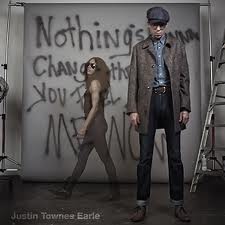 8. Justin Townes Earle – Nothing's Going to Change the Way You Feel About Me Now
While it's not my favorite of his, JT Earle always manages to bring something new. This time he's pushed himself more forward and strained his voice tosound more like a soul singer than I really thought possible. While this one doesn't have much in the standout department, it's a loungy affair that seems like an interlude for JT at low-tempo.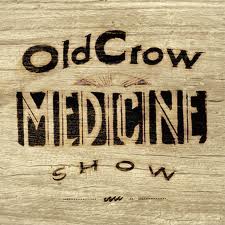 9. Old Crow Medicine Show – Carry Me Back
It's been a long time since OCMS had their original lineup. Back then David Rawlings, Bob Dylan, busking and Critter Fuqua were perennial influences. OCMS outgrew some, changed some and now they've come full circle. Fuqua is back in the mix and its a step back to the glory days of their first two albums. The first track "Carry Me Back to Virginia" and "Levi" are nothing short of inspirational. The rest of the record never reaches these heights consistently.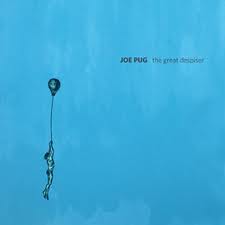 10. Joe Pug – Great Despiser
It's odd to me that Joe Pug is a relative newbie. He seems like he's been around forever. His early acoustic days had the hymns with random numbers. "Hymn #76" puts in a few electric flourishes but the lyrics and acoustic picking hit high note again. "One of Many" hits a similar note as well. Pug's guitar playing is more assured and still right up front in the mix. He's at his best when he's a guy and a guitar but he's getting his feet more accustomed to the electric stuff (see "Deep Dark Wells").
---
About the author:
Jeff is a teacher in the Boston area. When not buried correcting papers, Jeff can be found plucking various stringed instruments and listening to all types of americana music.
---