When I think of bluegrass, I often first think of quality instrumental work. String picking, fiddle tunes, mandolin runs, and a driving percussive beat. Rarely do I find the technical prowess of bluegrass instrumentalist and songwriters whose connection to composition merge in a musical vision. This marriage of bluegrass quality instrumentation and songwriting composition is a unique thing indeed and the Stray Birds Maya de Vitry, Oliver Craven and Charles Mench.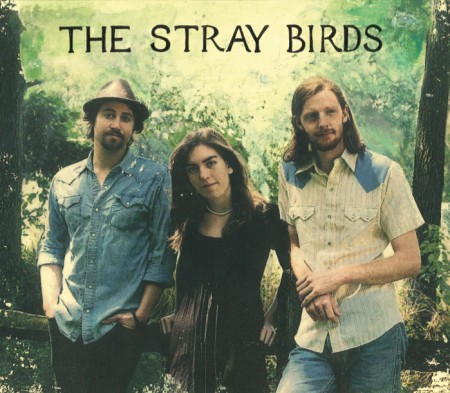 When I first visited the website, four songs were available to stream. All of them were compelling, full of bluegrass orchestration, beautifully blended harmonies over wonderfully rich songcraft.
The song "Dream in Blue" was the first one to catch me. It shows Maya's beautiful voice. She sings in short phrases "I dream in blue / I drown in dew / I left home on account of you / Always loving someone new." Each of the phrases flow over one another like a different shirt. They are phrased in such a way as to accentuate every word and reaffirm the common melody. The tune is deceptively simple.
Oliver Craven provides the other half of the vocals and songwriting tandem. His voice has a slightly husky folky quality. His tunes have a bit of a more "normal" bluegrass folky sound. But his voice is compelling particularly when paired with Maya de Vitry. The song "25 to Life" is a prison tune and rocks in all the right places. "My Brother's Hill" is another tune of Oliver's that has a deeply folk-inflected sound to it.
Maya de Vitry spins a story of equal value in "Railroad Man." It tells a heart-rending story of a boy born without a father. The song is sung wit a purity of emotion. Maya knows how to bring a song to life.
When i looked back at the Borderland EP, I found earlier hints of the same talent. The trio has a propulsive and progressing ability. I was lucky enough to catch a live show and I found that they are at least as good live as they are on tape.
---
About the author:
Jeff is a teacher in the Boston area. When not buried correcting papers, Jeff can be found plucking various stringed instruments and listening to all types of americana music.
---