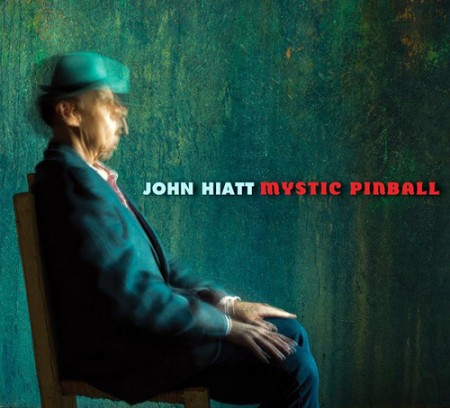 Mystic Pinball is an awesome name for a record. Just sayin'. Anyway, this is John Hiatt's third album in as many years following The Open Road (2010) and Dirty Jeans & Mudslide Hymns (2011). But since those records found Hiatt in late career resurgence, it's not that surprising that the 2012 edition of Mr. Hiatt is similarly consistent.
The record opens in classic Hiatt fashion with "We're Alright Now". A revved up rocker about domestic bliss after an extended turmoil, the song is probably the only instant classic on the record. With its thudding drums, handclaps, and infectious chorus, its doubtful future Hiatt retrospectives will manage to overlook this gem. Other favorites include "It All Comes Back Some Day", "I Just Don't Know What to Say", and "I Know How to Lose You. Each of the three are beautiful songs and vintage Hiatt.
The sound of the record is similar to the last couple releases as Hiatt records with his touring band and once again utilizing the talents of Kevin Shirely. There are a couple of revved up blues rockers ("My Business"), some acoustic ballads (the gorgeous "No Wicked Grin"), and a couple curve balls ("Bite Marks", which I guess is at the very least timely with Halloween season approaching). There is also a morbid murder tune, the eerie "Wood Chipper". It all adds up to a record that is strong and compelling, though perhaps not quite the tour de force that last year's Dirty Jeans & Mudslide Hymns. Still, put this one in the upper end of the Hiatt catalog.
The Americana Music Association has given John Hiatt a Lifetime Achievement award for songwriting and that was before the release of his last 3 records. Hiatt seems to have taken the award as a challenge and this gunslinger ain't finished yet.
---
About the author:
Specializes in Dead, Drunk, and Nakedness..... Former College Radio DJ and Current Craft Beer Nerd
---