by Mayer Danzig in Reviews, SXSW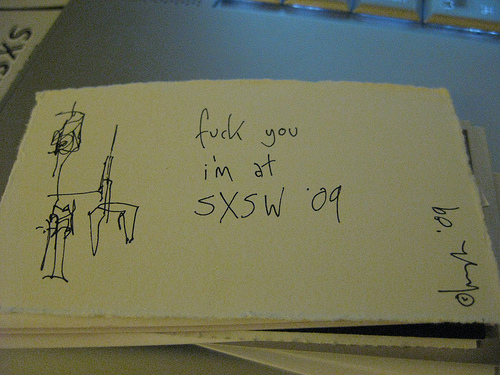 If the economy is sick, then no one told the folks and attendees at SXSW. I, on the other hand, have a different story to tell. There's nothing like attending a music conference with an ear ailment. Talk about a cruel, cruel irony. Not that I'm complaining. Like they say about golf or fishing, a bad day at SXSW beats a great day working.
This year's event was as big as ever, featuring more than 1,900 artists representing over 52 countries. Everywhere you turn there's music or beverages, not necessarily in that order. One minute you're in a coffee shop (with a full bar) listening to M Ward playing his acoustic guitar and a few minutes later – and nary a block away — standing in the legendary Antones listening to bluesman Gary Clark Jr. bending notes with his jumping band.
Heck, you could run the gamut from rock to country to Louisiana R&B without even leaving the legendary Continental Club. And the Continental was only one of over 73 official venues during the conference.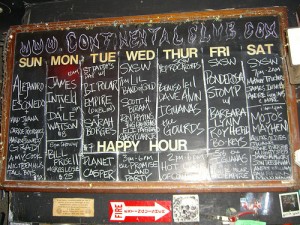 Time to Dance
Despite the musical diversity that 1,900 attending artists can offer, every SXSW seems to have a musical focus. In what may be a natural response to the depressed global economy, this year SXSW clearly wanted to dance. The dance flavors varied from classic R&B (Eli "Paperboy" Reed & the True Loves) to ska (Australia's Resignators) to disco (Michigan's My Dear Disco). There was also a heavy 1980's dance influence that ranged from new wave (from the legendary Devo and England newbies Angry Vs. the Bear) to 1980's-style dance-pop (Netherlands' Smaak & Craak).
International Artists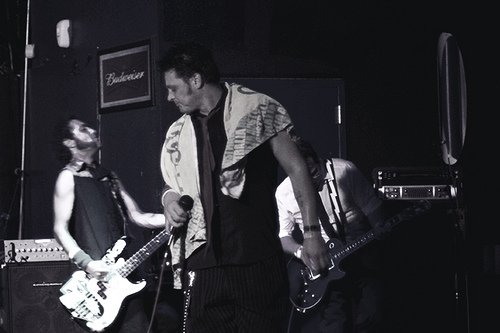 The number of international artists that descended upon Austin this year was downright impressive. This year's tally was an estimated 594 artists, up from 418 in 2008. Even more telling: these artists were among the best at the conference. I'll tip my hat to New Zealand, who clearly brought the rock in the form of Cut Off Your Hands, Ladyhawke and Midnight Youth. Close behind were Australia and Canada, whose respective ska bands, The Resignators (pictured at right) and Bedouin Soundclash, were personal favorites.
Japan Nite, a SXSW tradition featuring scores of Japan's finest pop punk bands, grew into a two night extravaganza. I was particularly impressed with the power pop goodness of SpecialThanks, whose members ranged from 18-22 years old.
It shouldn't be too surprising that many of these countries have strong government-sponsored arts programs that support contemporary music. There's a lesson there Barack…
Rockin' in the Sunshine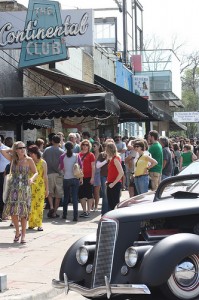 Day shows continue to proliferate. Comedian Eugene Mirman, in a post on Sched.org, offered the following accurate tips:
4. Go to the Yard Dog day parties. And also to Ben's BBQ across I35 on E 11th street.

5. If you want to see the breakout band this year (I forget who they will be) then get to the club by around 9:15 (8:30 if you just have a wristband) or just go see them at Urban Outfitters one afternoon.
The South Congress area, where Yard Dog is located, has become the day destination of choice. I felt like a hamster in a habitrail as I circled from Yard Dog to Continental Club to Jo's Coffee (SX San Jose festival) to the Oak Garden at Guero's Taco Bar. Let's just say that I got plenty of exercise in a three block radius.
The Economics of SXSW
Day shows also offered a unique economic argument for SXSW. It seemed that every artist played what seemed an average 4.5 shows, a significant increase from previous years. Some ambitious ones (Justin Townes Earle jumps to mind) seemed intent to hit that number in a single day.
Taking a lesson from their Wall Street friends, these artists were clearly attempting to spread their travel costs across a greater number of shows, thereby bringing down their cost per performance. Dollar cost averaging anyone?
What's in a Name?
There are always some chuckle-inducing band names at SXSW and this year was no exception: We Were Promised Jet Packs, Dananananaykroyd, Fat Pimp, Natalie Portman's Shaved Head and Ringo Deathstarr. This year we also induct one band into the "What's In a Name" Hall of Fame – Austin's own I Love You But I've Chosen Darkness.
Keeping Nourished
And a special thanks to SXSW sponsor Zone Perfect for keeping me nourished throughout the week. Everywhere one went on 6th Street people handing out the tasty chocolate bars. They certainly kept me going…
Stay tuned for reports on some of my favorite artists from SXSW. And for more Twangville SXSW coverage click here.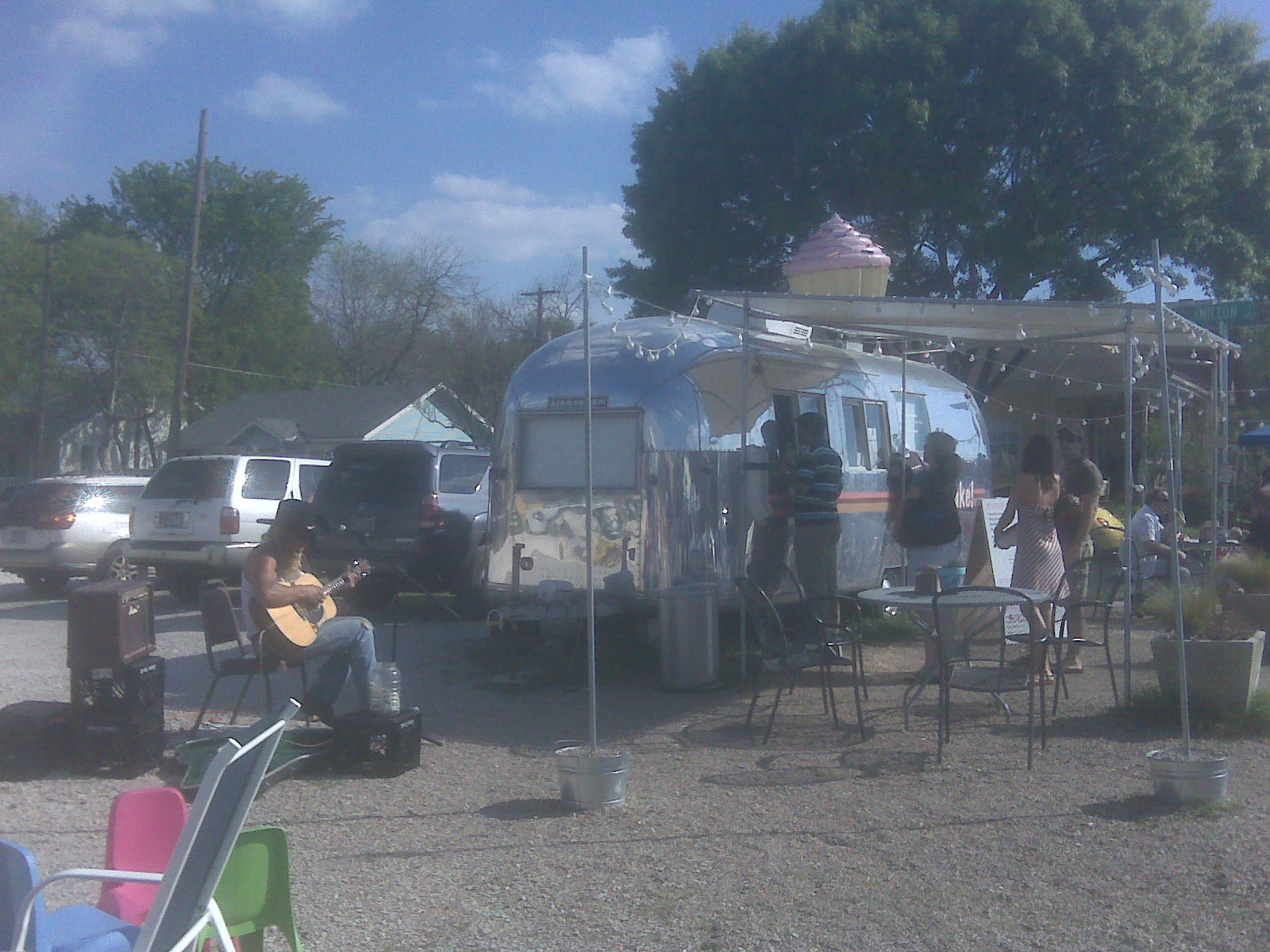 Photos courtesy of Gaping Void/Case Organic (drawing), mlindema (Continental Club sign), mauralyn (Resignators), Patti Heck (Continental Club) and me (Cupcakes!).
---
About the author:
Mild-mannered corporate executive by day, excitable Twangville denizen by night.
---