by Jeff McMahon in Reviews
With the size of a collective and the instruments of a bluegrass string band, Giving Tree band has a unique sonice texture. In their most recent release, they've moved further from the bluegrassy sound of "The Joke, The Threat and The Obvious." "Vacilador" has a decidedly downtempo country feel with folk accents.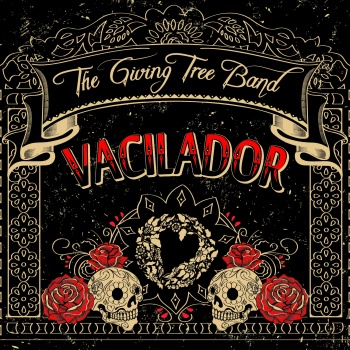 The second half of the record finds the band really hitting their stride. "Ragweed Rose" has a singable chorus with some pretty harmonies. The positivity of "Wanna Do Right" is accented by the harmonies. It sounds like vintage giving tree band. The best parts fall in line with the building choruses that draw in the audience.
With the country twang, "Thief" dials up the country. It's slow rimshots and honky tonk piano is a nice touch. But the song is really less than exciting with Erik Fink's spoken story lines interrupting the flow. The song sounds more like a tossed off jam.
The folk rock parts of the record seem a bit out of place. The drums are a bit too loud and the guitars a bit too electric. In particular, "River King" has a repetitive drum beat that ruins a particularly good song. It's part rap, part R&B, part country. It just doesn't sound quite right.
The leadoff track "Cold Cold Rain" dials up the tempo and got me pretty excited. But then, it slowed down and stayed there until the second half of the record. This band feels best with an upbeat bluegrass tempo. One that gets your foot moving and a messy singable chorus. This record only finds its footing ona  few tracks. Here's hoping Giving Tree Band inject some more of that lively energy into the next record.
---
About the author:
Jeff is a teacher in the Boston area. When not buried correcting papers, Jeff can be found plucking various stringed instruments and listening to all types of americana music.
---