It's been my experience that bands who do a Led Zeppelin cover in an album are walking a dangerous line.  As Yoda says, "do or do not, there is no try".  Tackling an interpretation of Plant and Page requires not just sharp musical insight, but a lot of skill to then pull off the execution.  Many otherwise good musicians have failed.  Fortunately, the women of SHEL, in their first full length release, succeed brilliantly with The Battle of Evermore.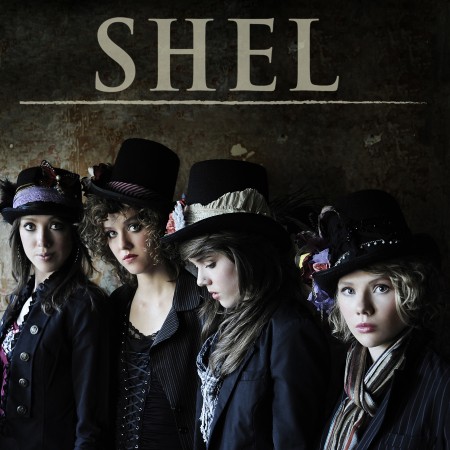 Comprised of sisters Sarah, Hannah, Eva, and Liza Holbrook, SHEL infuses country and folk tunes with a solid dose of their classically trained musicianship.  The record starts with Paint My Life, a sort of melancholy piece that features Sarah on violin and Liza on drums.  Although it's not really a template for the rest of the album, it does set the stage nicely for the blend of genres that follows.  The Man Who Was the Circus perhaps best exemplifies the classical, indie, pop, folk influences that come through in every song in the project.  Likewise, When the Dragon Comes Down, with its Igor Stravinksy meets Jimmy Page as played by Bela Fleck mix, keeps you wondering what's next all the while enjoying the present moment.
Another couple of songs I really liked were Freckles and Vinyl Memories.  Freckles paints a carefree image of the stereotyped red-hair, freckle-faced teenager, while Vinyl Memories pokes a little fun at remembering one's boyfriend and finishes with the subtle ear-candy pop, pop, pop of a vinyl record finished playing.
Another thing the girls do well, and co-producer  Brent Maher lets shine through, is play with the range of the music.  It's that classical training again, with adagio and dolce replacing pitch control and the volume knob.  Overall, SHEL is a really enjoyable album with layers and textures that keep you coming back for another listen.
---
About the author:
Support new music. Listen to a band or singer you've never heard of this week. I've been doing that for over 30 years.
---