I've seen it on his first two albums and after the first tune on "There's No Leaving Now," I thought maybe I'd heard the last of the Tallest Man and his guitar. "To Just Grow Away" is a subtle song with percussion and even some keys.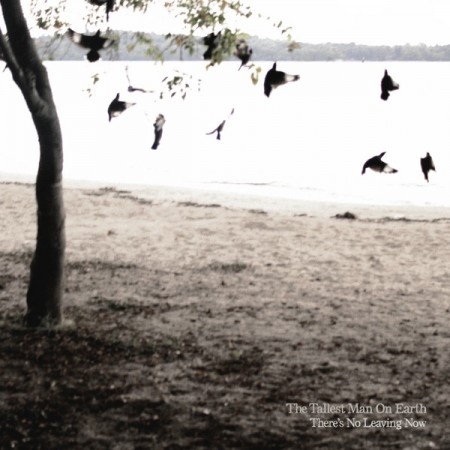 But I only had to wait until the next song to hear Kristian sound like he used to sound. "Revelation Blues" features an even more subtle brushed percussion and growl of a vocal. The chorus repeats the unique image of "Roses Dying too Young." The unmistakable guitar picking is still there but now a feature of part of the sonic texture. "Leading Me Now" is fully back to the old TMOE style with guitar and voice. It's quite unbelievable how seamless the transition is. In this song, Matsson's guitar work features a walking baseline, rhythmic picking and a melodic riff.
The real standout of the album is "Bright Lanterns." With a pedal steel line that is somehow folk through and through, the lyrics "Well there's a lot of sullen land for hungry feed of answers / And medicine for balancing things, like seeing your ghosts / So thank god we're bright, said the lanterns brother / Cause I don't know a thing about boats or the land I see."  I don't know what this means but, it's endlessly thought-provoking. Lots of layers of meaning with the steel lines and the lyrics.
From there the songs push out in subtle directions. The title track is a spare piano ballad and "Criminals" is a picked electric guitar ballad. "Wind and Walls" features strumming reminiscent of "The Gardener," while "Little Brother" has layers of electric guitar. Each of these tracks manages to take his vocals in a different direction. By turns growling, crooning, staccato or legato, Matsson's voice is just as variable as the background: always spare and vulnerable with layers of meaning.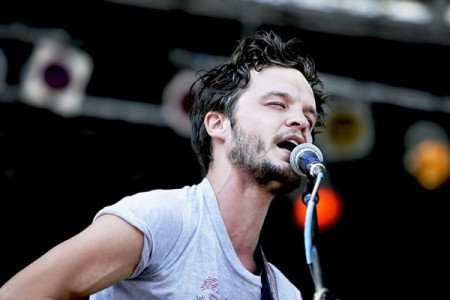 I'll admit, that at after I got deeper into the first few tracks, I wasn't sure if this album was really different at all. But it is both loyal to TMOE's roots and subtly moving forward to explore new sonic landscapes. The beauty of this Tallest Man on Earth record is that it is endlessly gratifying. This album more than any other. Consider Tallest Man a guitarist singer/songwriter's songwriter. He's certainly never going to be a pop star; his songs have many meanings and strong emotions. On "There's No Leaving Now," his sonic palettes is even more in sync with the emotion of his voice.
---
About the author:
Jeff is a teacher in the Boston area. When not buried correcting papers, Jeff can be found plucking various stringed instruments and listening to all types of americana music.
---