Don't forget our special Twangville showcase this Saturday. If you live in — or can get to — Columbia, SC, come join us for an incredible night of music. Performing that night are Lydia Loveless, Kasey Anderson, Mooncussers and Columbia outfit American Gun. All top notch, all Twangville-endorsed.
You can find the full details, plus a download from each performing artist, here.
As a special bonus, the Mooncussers are offering a collection of demos at their label web site and will let you name your own price to get their most recent album at Bandcamp. Even if you are not able to join us on Saturday, here's your chance to grab some great music.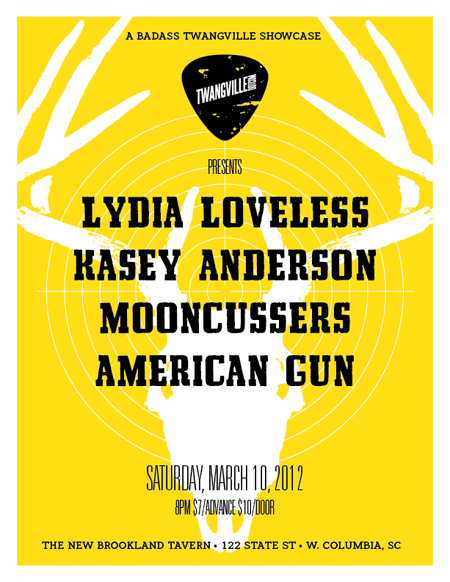 ---
About the author:
Mild-mannered corporate executive by day, excitable Twangville denizen by night.
---