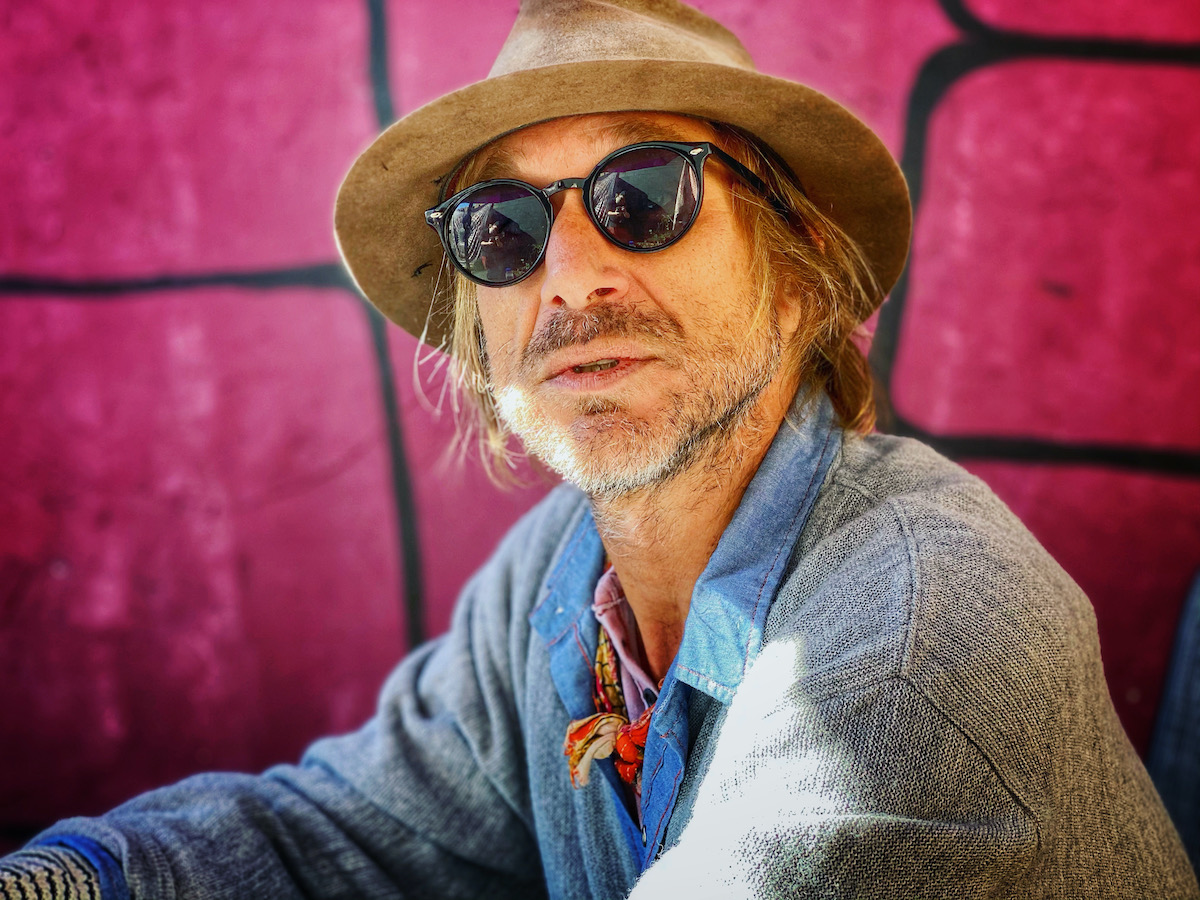 Tell us about your tour vehicle. Any notable breakdown stories?
We just rent buses from a company that also keeps them up and running for us. but, one time it caught fire when i was asleep in the back bedroom and it shorted the electricity so the door wouldn't open. my tour manager brian kincaid had to break the door down so that i could save him from the fire.
How do you eat cheaply and/or healthy while on tour?
i usually wait til i get home to eat but if i get really really hungry and feel like i am running out of energy, i'll eat some speed.
How many strings do you break in a typical year? How much does it cost to replace them?
usually none. it's just folk so i don't hit it very hard. what do you mean replace them? You mean like get another one? that's a trick question. who put you up to this? i love my country just as much as the next guy. these colors don't run.
Where do you rehearse?
we have a lot of orgies in there, some of them are hilarious, others are serious though. also a lot of occult and witchcraft stuff… hayes carll killed a homeless guy in there once but that was just for a goof, he wasn't mad at the guy. other than that, not much happens down there.
i don't think we've ever rehearsed. i'm not even sure who we'd be and i don't mind not being ready.
What was the title and a sample lyric from the first song that you wrote?
it was called "the cure for cancer" but i am spacing what it was.
Describe your first gig.
oh man i whomped it out of the park and everybody was talking about how i was just a shoo-in to rise to lower middle of the folk circuit someday. and damn if it didn't happen. it was like the captain and tennille story if there'd a just been one of them.
What was your last day job? What was your favorite day job?
by day i smoke grass and ruminate. but nobody pays me. i had a bus table job once when i was about twenty but it didn't pay like busking did so i stuck with busking. then a guy with a bar asked me to play inside. and since then i've played inside.
How has your music-related income changed over the past 5-10 years? What do you expect it to look like 5-10 years from now?
i have an accountant. my bills don't come to me. it's been that way 30 years. i don't ask how much is in there, or how much i am being paid, i don't care and never did. i can usually buy whatever i want but i don't really want a lot of shit. i don't have any kids i have to set any example for and i don't expect to be around another ten years.
i would say to young people getting into this – it's not a business. it's grab ass. all that shit about it being a business is dip shit open mic talk. it's not a business, it's a gas gas gas.
What one thing do you know now that you had wished you knew when you started your career in music?
it's not like that. i've been out here thirty years. that's songwriter camp talk. that's south by southwest talk. most people know all the chords and the lifestyle doesn't fit into this type of dialog. if i was talking to a young person, i would say you just tour til you lose your mind. and then don't go looking for it, just head for the next town.