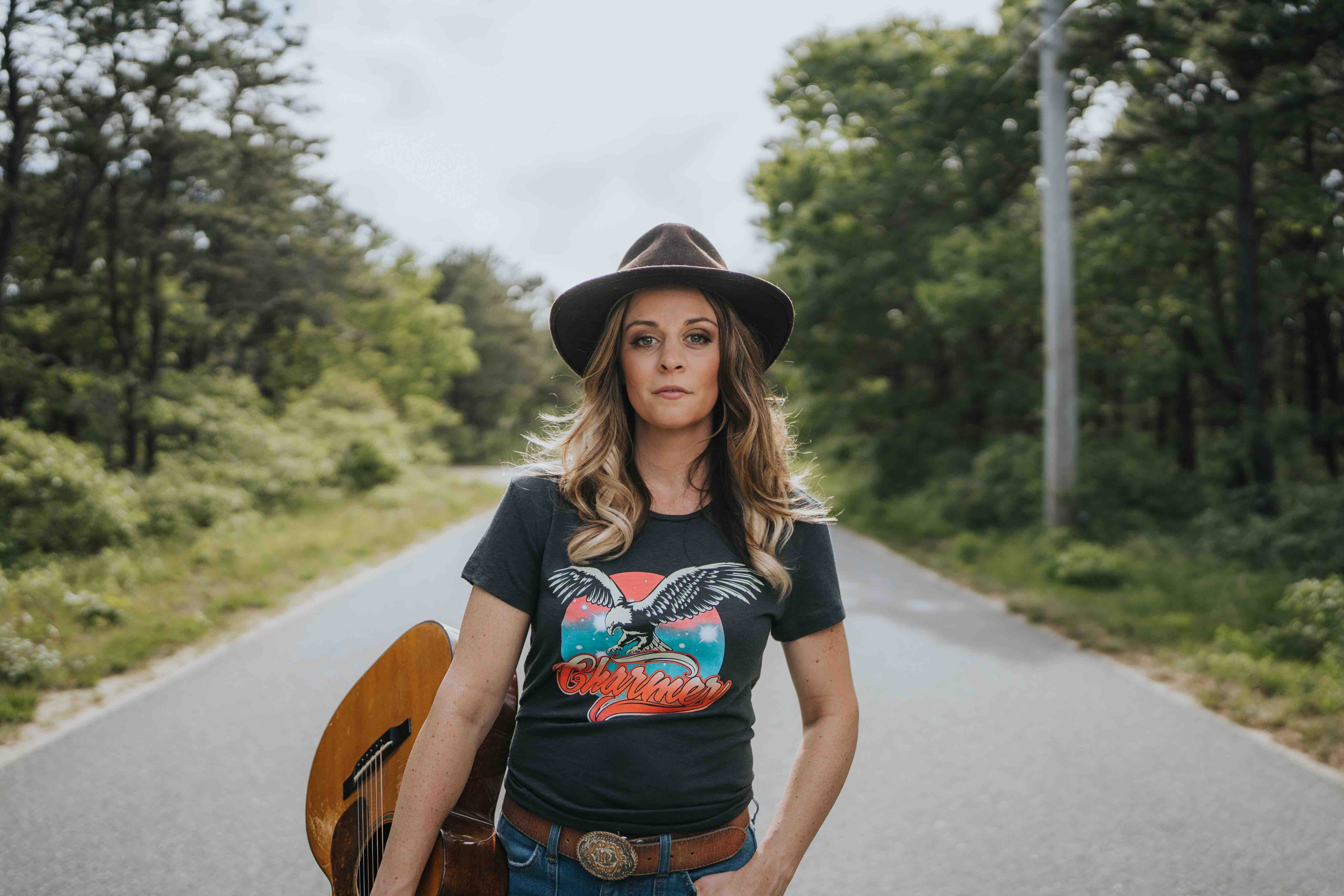 Tell us about your tour vehicle.
I have a 2013 Honda Odyssey I call "Blue Bell" (like the Texas ice cream) that has about 110k on it. I bought the van in 2016 right before my debut album, Washashore Cowgirl. I chose the Honda because of its reliable reputation and fortunately have not had any road meltdowns, but then again I have a great mechanic and always tune-up before long tours. I haven't had too many repairs except for the big 100k tune-up. I may not be hauling kids around to soccer practice but I am hauling my instruments and occasionally the band around and I LOVE my minivan.
How do you eat cheaply and/or healthy while on tour?
I definitely pack plenty of dry goods from Trader Joes before hitting the highway and will track down a TJ or Whole Foods while on the road. My minivan has a cooler in it so it's easy to grab healthy foods such as fruits, veggies, hummus, water, cold brew, etc. If I don't have time to hit the market I try and find a taco stand or salad. Post-gig meals tend to be at greasy spoons. While cheap, they are not always the healthiest, but always memorable (like Louie's in Baton Rouge).
How many strings do you break in a typical year? How much does it cost to replace them?
Only one in the past year and luckily, it was not on stage! It's pretty cheap to replace strings and I use D'Addario Strings.
Where do you rehearse?
I have several. My primary studio is in my home where I have a spare bedroom with a piano, amps, guitars, and recording equipment. I have a 90-pound yellow lab named Harry that always sings harmony with me and my cat Banjo immediately climbs in my guitar case once I open it. I currently am rehearsing with the band at a music studio north of Boston. It's a good hour from my house on Cape Cod but definitely works nicely for the whole band to set up! I also own a music school and have a nice little studio set-up there for full band rehearsals.
What was the title and a sample lyric from the first song that you wrote?
"Box" – "I'm locked up in a box can't find my way out again, lost the keys to my heart when will I get it back." (Oh those lyrics.)
Describe your first gig.
My first gig was at a rodeo in Winnsboro, TX. It was pretty amazing because I grew up barrel racing horses at the rodeo and then to have that opportunity to sing at THE RODEO was mind-blowing for a small-town girl. In 2017, I returned to Winnsboro, TX, and played a sold-out show… not at a rodeo.
What was your last day job? What was your favorite day job?
I own a music school called West Bend Music on Cape Cod. It's a wonderful job to be able to teach music to students of all ages while providing the flexibility to tour and rehearse. I encourage some of my younger students to write their own songs and music. It is eye-opening to see how the young mind approaches a song and has actually helped me in my own writing. My favorite job was being a national anthem singer for the NHL's Long Island Islanders! I must say there are no fans quite like hockey fans!
How has your music-related income changed over the past 5-10 years? What do you expect it to look like 5-10 years from now?
The music school, West Bend Music, has been a staple of my income since opening in 2008, and the school has consistently grown over the years. I was touring with my previous band Tripping Lily until 2011 and we did well supplementing our income. I have a personal need to feel secure based on some financial hard times in Texas as a kid, so growing the music school was very important to me. I am at the point in my teaching career that I can be selective with my students and have transitioned into being able to tour much more. Because of the foundation I have created, I am able to absorb some of the lower-paying gigs that a younger artist might struggle with, but for the most part, I have seen a constant increase in what I make per show because of the audiences I have built. I have worked extremely hard over the last 10 years which will help me continue to make records, tour, and continue to grow financially.
What one thing do you know now that you had wished you knew when you started your career in music?
When I was attending Belmont University in Nashville, I wish I had been more involved with the business aspect. I did a short internship with Lost Highway, but this was before streaming became mainstream! The school had so many connections, many of which I took advantage of, but looking back I was pretty young and didn't quite "get it." The music business is one of those where people don't really want you to know how to do it, because once you get it, you don't have to pay them. I am constantly learning something new every day about it and some things are totally worth paying for!!!