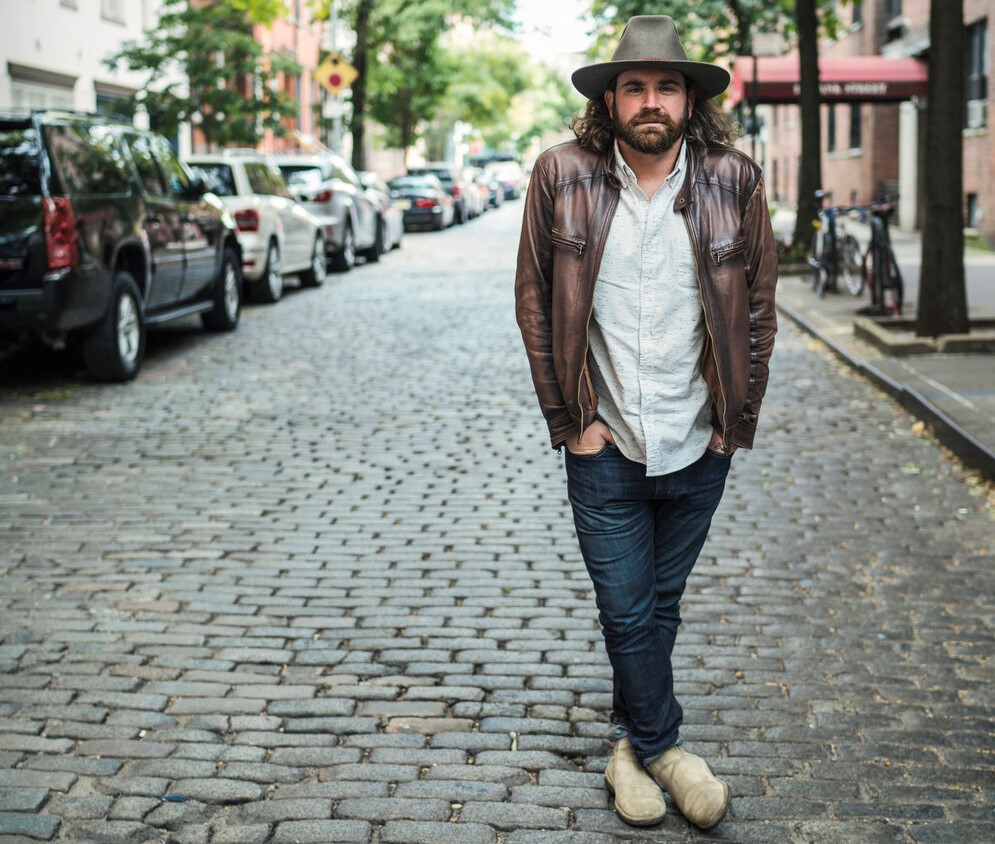 Tell us about your tour vehicle.
I actually just bought a new van so this is EXTREMELY pertinent. I have a 2019 Transit 350, and she's a big lady. Fifteen seats, although I took out the last few rows so we can store gear and my pups can have space to hang out. It's an awesome van and I'm still thinking of a good name for her. There's like 15 cup holders in there so maybe something inspired by that!
How do you eat cheaply and/or healthy while on tour?
HAHAHAHAHAHA. The answer is I do not. It is VERY, very hard. There was one tour where I was doing the Whole 30 Diet, and literally all I could eat was like boiled eggs and water. I was always hungry. Eventually I had to break it and starting eating real food again just so I could perform. I'm sure there are ways, but when you're touring on a budget, it can be hard to eat well. I am going to try and bring a cooler the next tour so we can bring stuff from house to house and maybe cook more!
How many strings do you break in a typical year? How much does it cost to replace them?
Oh, you're talking to the ultimate string killer. I break a string ALMOST every show, so I always have to tour with at least two guitars, preferably three. I must break at least 100 strings a year, maybe more. I play way too hard.
Where do you rehearse?
I'm fortunate to have a big enough house and no roommates, so my living room is my practice space. There's a drum kit, guitar amp, bass amp, and PA ready to go, so it's pretty convenient. I do have neighbors but I try to practice during the day to keep it all kosher. I love that I have a space at my house, it makes me a lot more excited to practice and my dogs love to hang out with musicians.
What was the title and a sample lyric from the first song that you wrote?
I laughed out loud at this question. The song was called "Walk Another Day". Here's a line – "Every time you fly, the stars start to cry, the wind is at your voice, sail me on my course. Eyes reflect the sun, comets overrun. Screaming years away, walk another day." The song is about my first girlfriend, Haley (Haley's comet reference), and I was probably 13 when I wrote it!
Describe your first gig.
My first gig was at my high school in Rocky Mount, NC. It was some sort of pep rally or something in the gym and me and some musicians were asked to play. We rocked out HARD to "Hotel California" but weren't allowed to sing the lyrics since they were deemed inappropriate, so cue the eight minute guitar solo.
What was your last day job? What was your favorite day job?
My last FULL time day job was working as a social media manager at LetGo, a Craigslist-style app for selling your stuff. I was a copywriter and editor for years before I went music full time. My favorite job was probably as a copywriter at Fab.com. They had an epic office in the West Village in New York City and there was free breakfast and lunch every day. Also free snacks and free booze and tons of parties. Obviously, the company went under, haha.
How has your music-related income changed over the past 5-10 years? What do you expect it to look like 5-10 years from now?
I have made more and more money off music as the years go by. I'm not at where I want to be yet but I'm proud of the work I've put in. I have taken on a larger variety of opportunities including songwriting, performing in a wedding band, and house shows. Expanding what I offer as a musician has increased my revenue and I suggest everyone think about new and unique ways to make money off their talents!
What one thing do you know now that you had wished you knew when you started your career in music?
It's not a competition. It's easy to get down on yourself by looking at another's success. The best thing you can do as a musician is genuinely wish the best for others and put your head down to do what's best for you. Make good music, be nice, and work hard.