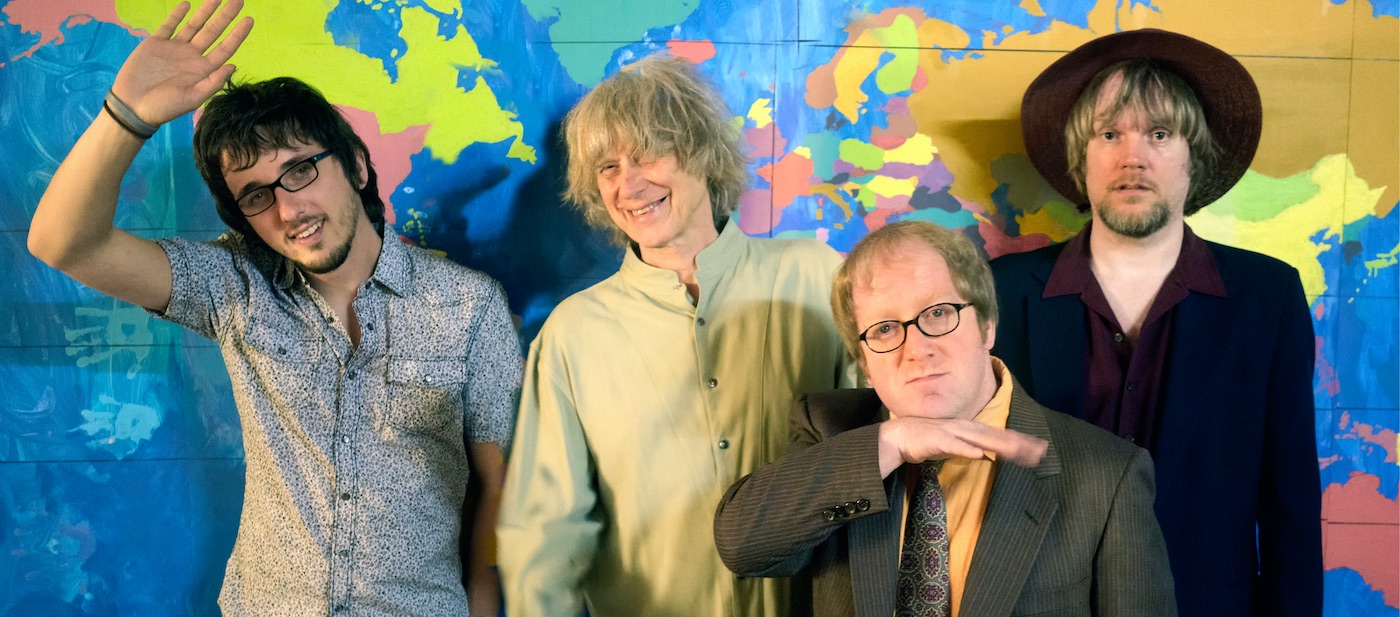 Tell us about your tour vehicle. Any notable breakdown stories?
My current tour vehicle is a 2010 Subaru Forester (in blue). I'm not with it right now, but if I remember correctly the odometer reads around 155,000 (I bought it used with 63,000 on it). 155k is incorrect mileage since I had to have the entire friggin' engine replaced last year (d'oh!).
Not really a notable breakdown story, but how I ended up with it in the first place is pretty wild. Previous to the 2010 I toured in a 2004 Subaru Forester (they're really great cars) and while I was away playing a show in Mexico in 2016, my girlfriend at the time totalled it (luckily she wasn't hurt). I got back home from Mexico and had to immediately leave for a tour again without getting a new vehicle, so I spent most of the off-time during the next tour researching used cars online and scouring dealerships listings (to no avail).
Once the tour was over, I was to have 3 days off at home before I had to leave again using MY new vehicle (no one else could drive), so I took one day to rest/recoup and had planned the next two days to search. On the second day, I'd only made it to one dealership when I happened to get a text from our guitar player asking what time I'd be picking him up tomorrow. I quickly realized I'd made a fatal error on my calendar and now had exactly 4 hours to find and buy a new car. Luckily, the lot I went to had a single Subaru Forester that I negotiated for 3 hours over, getting the price down $7000 for. That car was on the road for 2 weeks within 12 hours of me buying it.
How do you eat cheaply and/or healthy while on tour?
Playing drums is incredibly physical and my body and its needs have changed a lot in the past 10 years. Gone are the days where I can pretty much live off of candy and Coca-Cola products – which I still sometimes dive into headfirst. I stay fairly regimented in what I eat daily – breakfast is usually 1 egg, veggie sausage, kale, fruit and water. Lunch can be anything really, but I really love a good Whole Foods hot bar. Dinner's usually provided at venue, and I try to remain really conscious of what I eat before I play – no pasta or anything really filling, and small portions. Oddly enough, one of my favorite things to eat before I play are sides of beans and rice from a good Mexican restaurant. Simple and great! And constant espresso (at least 3 doubles a day). I try to stay away from too much sugar, too much salt, and eating large portions.
How many tympanis do you break in a typical year? How much does it cost to replace them?
In a typical, non-leap year? That's a good question. I actually do a lot of tympani repair at home in my free time – I got really sick of having them crack and having to trash the entire thing – you wouldn't believe how much a tympani costs these days. It really comes in handy for my friends, too! I've worked on Scott's tympani more than a few times now. That's also why I got for the Subaru's. I can fit 4 tympani in my car at one time!
Where do you rehearse? Any interesting stories about the space?
I actually don't have a dedicated rehearsal space in Chicago. I rent a few different rooms in a few different places around the city or go bother my parents in the suburbs. I really do enjoy playing drums along to records, though. That's my favorite. I used to do that for hours on end. I'm looking for a place in Chicago that will let me keep drums set up at all times! Oh. Crazy experiences. That's right. The last place I rented smelled a lot like mustard – and only that specific room in the building. I never did find out why it smelled so much like mustard.
What was the title and a sample lyric from the first song that you wrote?
I remember there being a song from when I was 5 or 6 that I wrote with my brother called 'Girlfriend' and I think the chorus lyrics were literally only "Talkin bout your girlfriend, oh no". That's pretty much all I remember about that. I had a ska band that I played guitar in and wrote all the songs for while I was in High School. One song had a bunch of Great Gatsby quotes in it! I didn't write songs for 10 years but I'm doing it again and it feels great!
Describe your first gig.
My first (public) gig was at Elmer's Dog House in Montgomery, IL on December 28th 2002. I was 10 years old and it was in a band called 'The Lennys' with my dad (and sometimes 'Whole Wheat Horn' member) Dave Perrin on bass, brother Jeremy Perrin on guitar, and family friend Cory Devlin on guitar. We played an hour and I think I made $100 – all cover songs. It was really hard for me to ever take a day job seriously after that. I know my mom filmed the whole show and still has it (thanks Mom)! That band still exists (18 years…) and plays out regularly!
What was your last day job? What was your favorite day job?
My last day job was as an LED specialist for an event lighting company in Lincolnwood, IL. I love working on electronics and using tools! I was the very first employee at Rediscover Records in Elgin, IL. I basically hung around bothering my friend and store owner Rich Wagner until he paid me to come in 2 days a week. It was really, really awesome and not unlike that movie High Fidelity. I love being around records and buying records (Rich probably made a lot of the money he paid me back). That was my favorite day job. I'd love a record store job again!
How has your music-related income changed over the past 5-10 years? What do you expect it to look like 5-10 years from now?
It's changed a lot. I started touring 7 years ago and the very first tour was a disaster – I came back owing $4000 after I "crashed" a rental van into a light pole at 6mph and got banned from Enterprise rentals. Oops. The income got better and better from then on until March of 2020! I always feel a little weird putting income in the same thought as music. An income is necessary to live, but it's not why I make music. That's not to say I'm not very, very thankful for making music for a living! One of my favorite hobbies of the past 5 months has been learning about audio engineering and purchasing enough gear to have a home studio. I'd really, really love to be a studio engineer someday and it's been a blast – and really, a dream come true - diving into that world and exploring that path. Who knows if there's income in that, though! Maybe I'll just be a mechanic? Kidding! I just can't wait to make music again!
What one thing do you know now that you had wished you knew when you started your career in music?
Don't question yourself and take chances – be true to yourself and what you believe in and things will happen. I have high anxiety and can often worry too much. There's this great Beatles story I read in a Paul McCartney interview once (that I just now found again online). It reads, "Once in the early days of the Beatles, we broke down on the motorway going back to Liverpool. One of us said, "what are we gonna do now?" And another said, "Well, something'll happen." Immediately a lorry came up and said, "Wanna lift, lads?" We all piled in. I'm a great believer in "Something will happen."" So I guess in shorter terms, my final answer would be…. Always know that "something will happen".