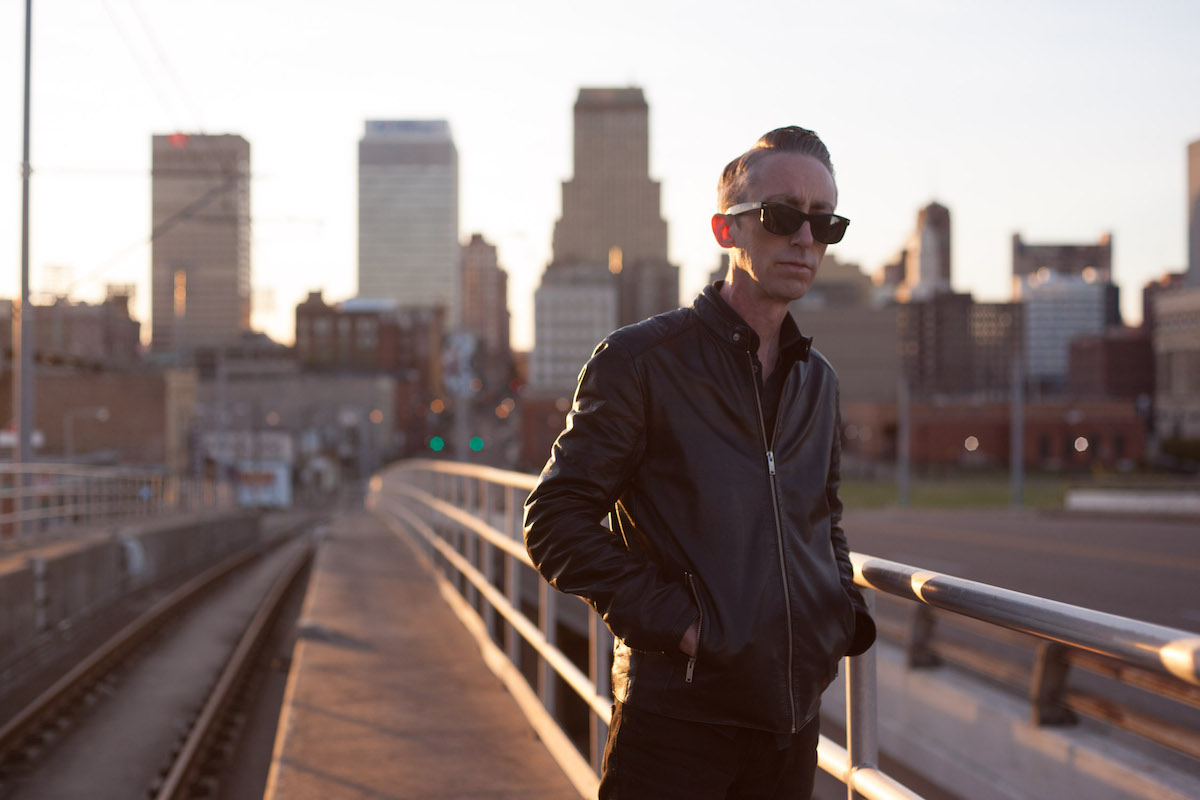 Tell us about your tour vehicle. Any notable breakdown stories?
I have a Honda Odyssey minivan with 203k miles on it. I make up for this by always wearing a leather jacket wherever I go, like Fonzie. (My album cover, for instance). No notable breakdown stories in this one thankfully, but I used to have a Dodge van that broke down in the desert somewhere near Yuma, AZ supporting Lucero in 2009. That was a memorable ordeal.
How do you eat cheaply and/or healthy while on tour?
I used to bring a cooler for the longer runs with stuff to make sandwiches. Luckily nowadays most of the places I play have a decent menu. Maybe I just haven't been to a bar in a year, but it sounds really pleasant thinking about it right now.
How many strings do you break in a typical year? How much does it cost to replace them?
Thankfully I am one of those people who rarely break strings. I'm not an aggressive picker in that sense. I use the expensive coated strings because they last longer and I find that sweating in the summer heat just destroys uncoated strings for me. I like bright, brand new-sounding strings on my electrics but warm, dead-sounding strings on my acoustics.
Where do you rehearse?
I don't have a rehearsal space per se but we do have a wonderful resource here called the Memphis Slim Collaboratory, and I utilize their rehearsal space when I need to. It's actually the site of Memphis Slim's home right across the street from Stax, and rebuilt using the original brick and wood. It's a wonderful community resource and we're lucky to have it.
What was the title and a sample lyric from the first song that you wrote?
Oh gosh I don't know if I can remember exactly the first song I wrote. I remember one of the first ones I ever recorded with a band was called "Cigarette, Don't Let Me Down". It's about as deep as the title suggests.
Describe your first gig.
My first paid club gig was at a club in my hometown of Knoxville, TN. I was 17 I think, in high school. Funny you mentioned broken strings because I broke a string at soundcheck and being totally green I had no spares, so I had to hurry to the music store in the mall before they closed. Being nervous and distracted I had a fender bender on the way there. Might explain why I rarely break strings now!
What was your last day job? What was your favorite day job?
My last day job was at a tire company here in Memphis, scheduling truckloads of tires, but that ended over a decade ago. I've been blessed and fortunate to live in such a fertile musical place.
My favorite day job would be any of the record stores I've worked at over the years. The Disc Exchange in Knoxville, Great Escape and Tower Records in Nashville in the 90's. I learned a great deal about music from working in and hanging out in record stores. I still alphabetize records when I find them in the wrong place when I'm shopping. I will forever have a soft spot in my heart for record stores.
How has your music-related income changed over the past 5-10 years? What do you expect it to look like 5-10 years from now?
The going rate of the average bar gig has not changed at all in many years. Obviously, the income of most musicians took a pretty serious hit in 2020. That said, I've been blessed and I cannot complain. I have to give a shoutout to my Bandcamp subscribers and the kind folks who've supported my live streams every week.
What one thing do you know now that you had wished you knew when you started your career in music?
Somebody could have saved me a lot of time, money, and worry when I was starting out if they'd convinced me to just go ahead and get a Telecaster.