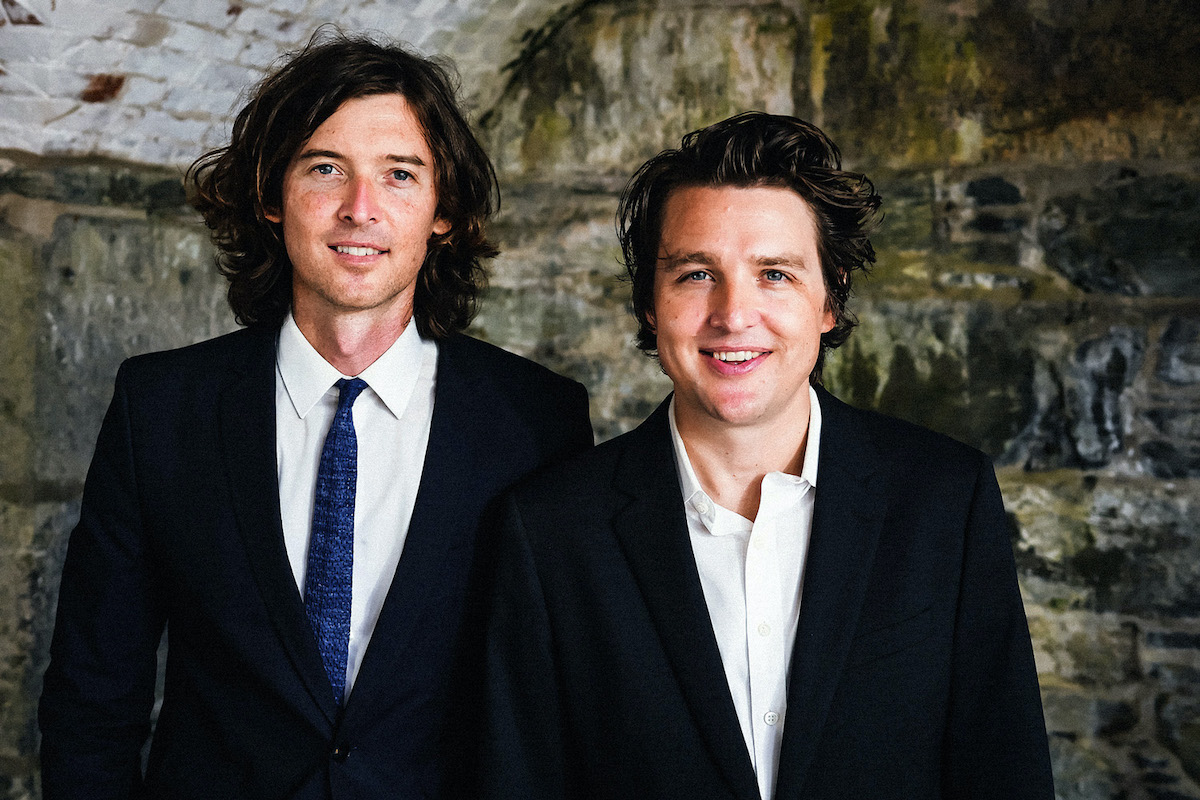 Tell us about your tour vehicle.
We're pretty nimble. Sometimes it's just the two of us so we'll fly and rent minivans. Sometimes we take a bus and a crew. Oh god it's so sad to write this. I hope we tour again someday.
How do you eat cheaply and/or healthy while on tour?
In the old days, we became pros at cobbling together not-disgusting meals at truck stops. There's always random packages of nuts in there, and a sad basket of bananas near the register. Wash it down with a Naked Juice Green Machine (which only looks healthy) and you're on your way. They even sell vitamins, but I never trusted those. Now we keep a blender on the bus for smoothies, and there's almost always a vegan place near the venue or at the airport. It's gotten easier.
How many strings do you break in a typical year? How much does it cost to replace them?
I break zero and Kenneth breaks a lot and they are free – thank you Martin!
Where do you rehearse?
Our rehearsal spaces are our houses and hotels and green rooms and bus lounges and back alleys and rooftops and conference rooms. Always hilarious to get a noise complaint at the hotel. We're literally playing lullabies.
What was the title and a sample lyric from the first song that you wrote?
One of the first songs we wrote when we met each other was "Milk Carton Kid" and we named ourselves after it. We've made many other mistakes since then, too.
Describe your first gig.
Our first real gig together was a complete hometown triumph — a sold-out show at LA's legendary McCabe's Guitar Shop. Most of the people there were our friends and family, though we had each built up a modest local following over the previous years as solo artists. It all coalesced into the best gig either of us had ever played. After that night, it took us years to have another show as well-attended.
What was your last day job? What was your favorite day job?
My favorite job was pizza delivery boy in high school. It was in a fancy neighborhood so I'd drive around listening to music all evening, get rich people tips, eat a free dinner, and get off in time to go out afterward. I got fired cause I forgot to show up for the second time in a month, but I would take that job again today.
How has your music-related income changed over the past 5-10 years? What do you expect it to look like 5-10 years from now?
Live performance makes up at least 80% of our income. It'll be nice when that comes back. Most venues in North America will not survive the shut-down without government assistance. This is true for a lot of industries, but venues were the first to close and will be the last to open and we have a bad habit of not funding the arts in this country. Organizations like NIVA are lobbying for a targeted rescue package and I desperately hope they succeed.
What one thing do you know now that you had wished you knew when you started your career in music?
That no matter what happened, I wouldn't be able to stop.