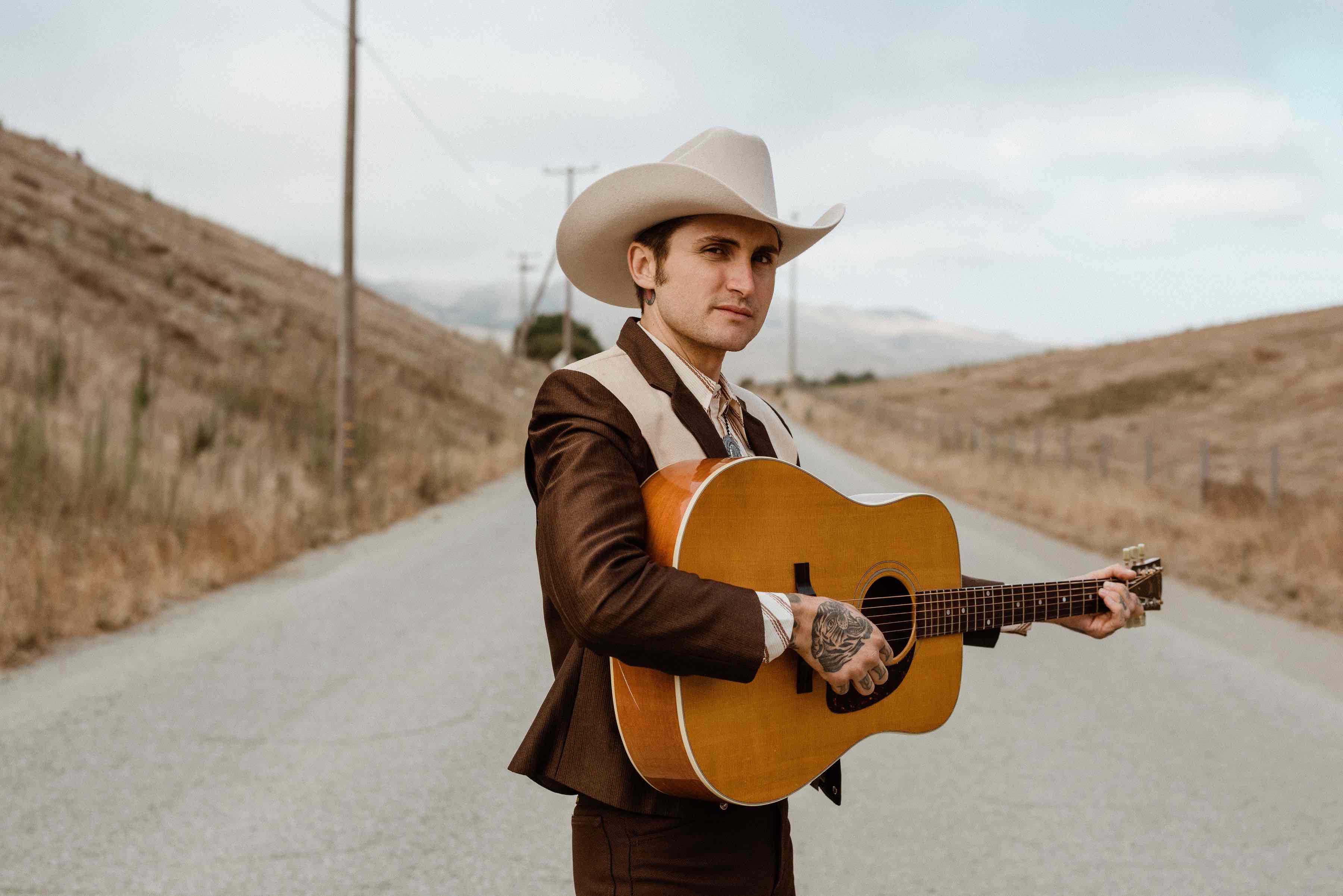 Tell us about your tour vehicle. Any notable breakdown stories?
Our current vehicle is a 2017 Ford Transit. We call it "Midnight Special". It's by far the nicest vehicle (or thing in general) I've ever owned… Still paying that baby off, but it helps us to be on the road that much more with its reliability and comfort etc.
Before that, we had a 97 Ford Econoline that was pretty beat. We pushed her to the limit, broke down a few times on the way to gigs.
Before that we'd put all the gear in my pickup. It's been a steady upward evolution.
How do you eat cheaply and/or healthy while on tour?
Grocery stores. That's the best way I've found to save money and not eat garbage. We always hit a store up every few days.
How many strings do you break in a typical year? How much does it cost to replace them?
Couldn't say, a lot I'd bet. It used to cost some money for sure, but now my sponsorship with Ernie Ball keeps me stocked on strings and other gear. They're the best!
Where do you rehearse?
It's usually at my house, which is a laid back place. Can't say anything crazy has happened… yet.
What was the title and a sample lyric from the first song that you wrote?
I used to write so many as a kid, I can't remember the very first. One of the first was "Don't Push Your Luck" and the opening line goes "Well I could do just what I want, if it makes me feel alight, if the sun comes up tomorrow it means I'm doing something right."
Describe your first gig.
My first real venue gig was at a club called Slims in San Francisco (RIP). There was a battle of the bands and somehow we got in, even though we all lived about an hour and a half south of there. I was 11 or 12 I think. There was mostly just the other bands there and they were all snobby older punk rockers so they kind of laughed at us… but I had a great time. It was the beginning of loving being on stage for me.
What was your last day job? What was your favorite day job?
Last day job I had was plumbing. I was working for my buddy, crawling under houses, running pipe and whatnot. I've worked so many different jobs it's hard to believe… Passing out flyers for a shuttle service while homeless in Honolulu was pretty cool. So was delivering kitchen equipment… and landscaping. I think working at the Tattoo Shop was the best though.
How has your music-related income changed over the past 5-10 years? What do you expect it to look like 5-10 years from now?
Past 5-10 years I went from everything I owned was in a trash bag living on couches or in motels to having a job and a steady place to live… to what I do now. Just like everything else in my life it's been an uphill climb to where I'm at. Sometimes it hits me how good my life is today compared to the way I used to live.
I can't say for sure what it will look like in 5/10 years from now, but I do know that at the rate Jodi and I work we plan to have enough money to live comfortably and give back by then.
What one thing do you know now that you had wished you knew when you started your career in music?
That "cool points" don't equal ticket sales, record sales or fans. It's none of your business what others think about you. And that if you believe in what you're doing, that's 90 percent of the battle. A few things I've learned along the way.