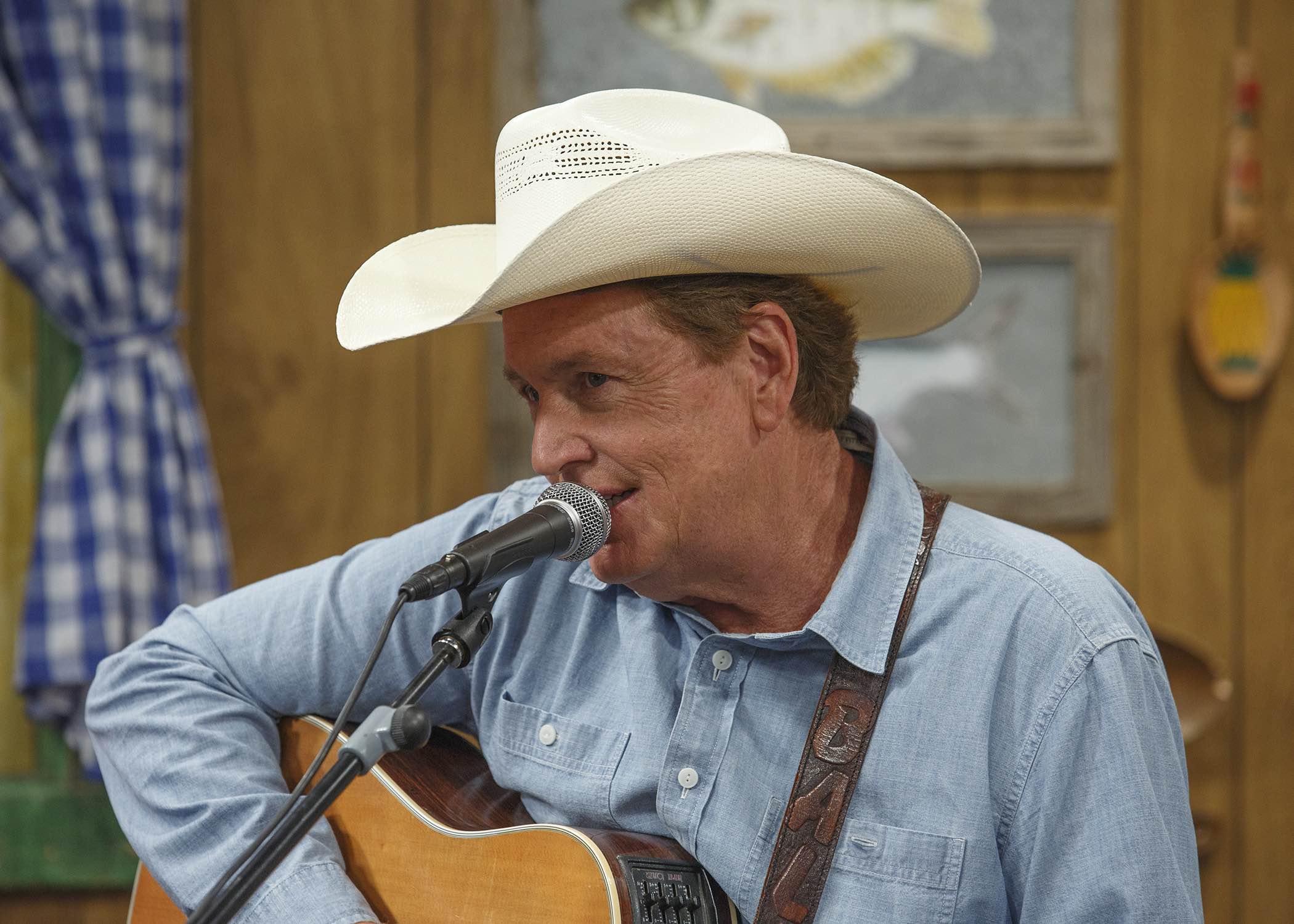 Tell us about your tour vehicle.
Right now? We're either in whatever plane Southwest Airlines puts us in (hold the 737 Max's please!), or what we rent from Enterprise. Way back when, it was a Ford Econoline!
How do you eat cheaply and/or healthy while on tour?
The band wants to eat all the time, so we're always stopping for BBQ or Mexican. But we love the salad bars. Try to hit the Jason's Deli whenever we can, cuz you don't crash after lunch when you have a salad. But anytime we're close to Brenham TX, we gotta get the $1 scoops at the Blue Bell Creamery!
How many strings do you break in a typical year? How much does it cost to replace them?
I think I broke one string last year. We don't play loud, we don't play hard. Next question…
Where do you rehearse?
Downstairs. Brown carpet. Not really shag, but maybe a descendant of shag. Lots of windows looking out into the TN hills. Nothing crazy, we just like to play music. Don't call it rehearsal. We're playing music. We play for a couple hours, then we go upstairs and have a pot of beans.
What was the title and a sample lyric from the first song that you wrote?
"That guy wants to take my baby away." It was kinda wordy. "He treats her wrong and wants her to stay where she don't belong…"
Describe your first gig.
In grammar school I played with a friend at a church picnic. We sang "Little Brown Jug" and a few other numbers.
What was your last day job? What was your favorite day job?
I laid rock when I came to Nashville. For one month. Pretty sure that was 1985.
How has your music-related income changed over the past 5-10 years? What do you expect it to look like 5-10 years from now?
We did real well with a couple of records. The little record we did on Dualtone is probably still doing the best. Yeah, streaming doesn't pay, but we just play for the people. We're selling more records at shows now than we have in 10 years. 5-10 years from now? We'll still be playing music, and if the people still want to hear it, we'll be fine.
What one thing do you know now that you had wished you knew when you started your career in music?
The fact is it's a business, you have to have the right team in place before starting. Be a little more like Garth…