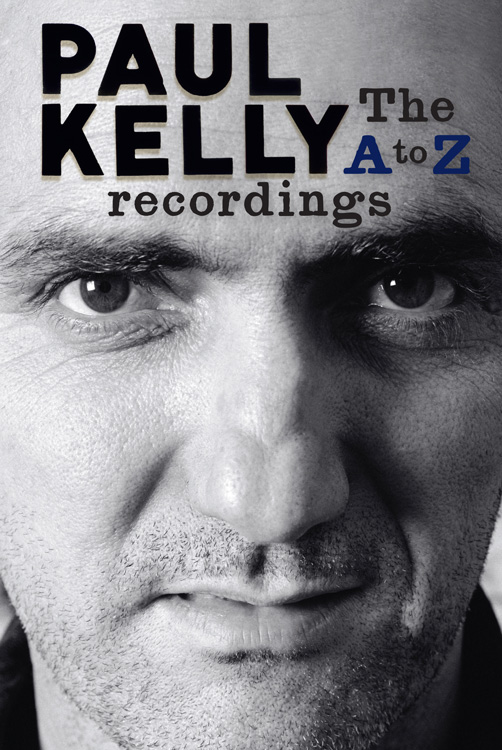 If ever there was a Twangville give-away that I would want to win, this would be it. Several years ago Australian singer-songwriter Paul Kelly began playing multi-night shows during which he performed songs from his catalog in alphabetical order.
The shows begat plans for a box set; the planned box set begat a book. Although both have already been released in his native Australia, they are now getting a proper US release.
How impressive is the box set? Well, let's start with how remarkable Kelly's catalog is. With a career that has spanned nearly 40 years, it is a catalog of unparalleled depth filled with songs of emotional purity and musical allure.
The A-Z Recordings is comprised of eight cds that encompass 105 songs from throughout his career. Most of the performances are acoustic, shining a bright light on the brilliance of Kelly's songs.
In celebration of this release and Kelly's upcoming US tour, Twangville is giving away a copy of the A to Z Recordings. To win, post a comment with your favorite singer-songwriter. How simple is that? A winner will be selected at random when the contest ends on Tuesday, 14 February 2012 at midnight ET.**
Kelly talked about The A-Z Recordings at a TED Conference in Sydney last year. His remarks include the details behind "How To Make Gravy," his Christmas song that "doesn't have a chorus and is set in prison." Brilliant.
Click here, here and here for more Twangville coverage of Paul Kelly.
---
**By participating in Twangville contests you agree to allow Twangville to post the winner's name and city on our web site. We pass along the winning addresses to the record company for fulfillment. Twangville will not use your address for any other reason. Contest open to US and Canadian residents.
---
About the author:
Mild-mannered corporate executive by day, excitable Twangville denizen by night.
---