By now you've seen what most of us were listening to on our MP3 or CD players last year.  So I thought I'd add my favorite live sets from last year.
 1) Roger Waters: I got a chance to see The Wall at the HP Pavilion in San Jose.  Holy cow.  As far as I'm concerned, when you look up the word "spectacle" now it should have a video of this show.  There was the light show that would have been technically impossible back in the 80's. The 30 foot inflatable nightmare figures (plus the anatomically correct Pig balloon).  The Wall itself.  The explosion at the end.  Even the intermission was a multimedia show with snippets of stories from oh so many fallen soldiers.  It was over-the-top sights and sounds that still managed to have a social conscious.  It's coming to outdoor arenas this summer–I don't know if that will ruin the experience or just raise it to a new level, but worth the heart-stopping price of admission to find out.
2) Neko Case: Doing a show at the Mountain Winery in Saratoga, CA, Neko showed that even in a not-particularly-intimate setting a really good performer just draws the audience in.  In addition to the standard fare about why she wrote some of the songs she was also telling anecdotes about the drive to the venue and what they had been doing the day before.  It was like a fabulous performance by a rock star done in your living room for just you and your friends.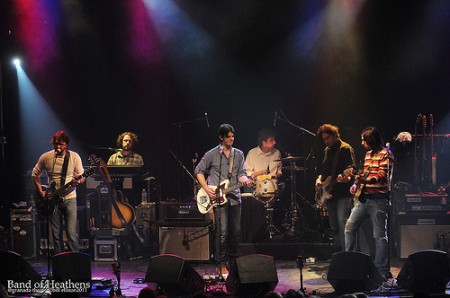 3) The Band Of Heathens: On tour for their latest release, the Band came through Santa Cruz to play at the Kuumbwa Jazz Center.  As usual, the boys from Austin know how to give a live performance.  Lots of their own tunes, sometimes similar to how they sound on the album and sometimes not, along with a sprinkling of covers.  On this night those included Rod Stewart, the Grateful Dead, and Gram Parsons.  Not to mention more cowbell on Medicine Man.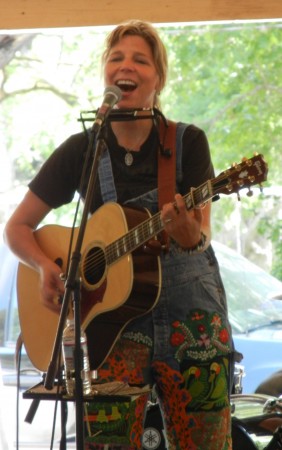 4) Terri Hendrix: Closing the Old Settler's Music Festival at the Campground, Terri put on a performance that was pure festivarian joy.  She played old songs and new songs and even made up an Old Settler's rap.  Every outward appearance was that this was the most fun she'd ever had in her life and it was infectious.  The crowd ate it up and it was the perfect end to a music-filled weekend.
5) The Gourds: Also at Old Settler's, Kevin Russell and his band of merry men closed out Saturday night with a set that had the audience worked into a frenzy.  The stage MC tried to bring the show to a close at curfew time and the band was having none of it.  Sometimes too much is just enough.
So there you have it: my top 5 live sets of the year.  I obviously just get to see a fraction of bands on tour, so please add your favorites to the comments so Twangville readers know who to look out for in their local this year.
---
About the author:
I've actually driven from Tehatchapee to Tonopah. And I've seen Dallas from a DC-9 at night.
---