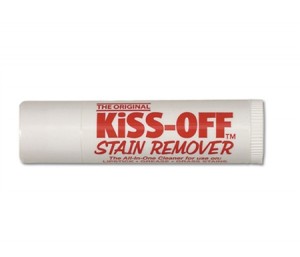 A few years back I put together a series of special playlists featuring my favorite kiss off songs. Despite what my family may think, I'm really not that cynical. Rather, I just appreciate how some songwriters can tackle the topic with humor and bite.
Over the past year I've come across a few more to add to the collection. So without further ado… adieu!

---
Nothing At All, Maxim Ludwig
You said I wasted your time, but that's ok 'cause you wasted mine
Between you and nothing, I choose nothing at all.
---
My Little Blue One, Cowboy Mouth
I remember and try to forget
With a bottle of wine
I remember and try to forget
That the ring you're not wearing is mine
No no no no you don't wear it anymore
You're gone and I don't even think of you, my little blue one
---
(Not So) Sad, Mike Errico
The stupid things you said to me, I chalk 'em up to history
I only hope my bitterness will fade into experience
The greatest curse I have for you is someday I hope you meet you.
---
Leavin' Yesterday, John Howie, Jr.
The day you told me you were leavin', I bet you thought you'd see me cry
When I said that I'd be grievin', to tell the truth I told a lie.
I don't think that I'll stand and wait, I'm not the kind to take that bait
The fact is I've already said goodbye.
---
Fool's Gonna Fly, Will Hoge
Real life ain't the movies, all bathed in black and white
Ain't no script been written that can make this turn out right
You ain't no Audrey Hepburn and I ain't no leading man
But if this was a movie I'd say, "I don't give a damn"
---
As Long As You Don't Come Back, Justin Currie
So I'm talking to myself, not you
and it ain't so bad
At least I don't put myself down
And sometimes I even sound like you,
well I know I should be making amends
but why would I do that?
when I won't feel alone as long as you don't come back
---
You Can't Keep Me, Amy Lavere
You can't make me stay, I'm not your pet
I'm gonna break the chain you have tied around my neck.
I'm stomping out of here, I hope the dishes rattle down off your shelf
And if I see you first, I'll run like hell
---
Petered Out, Melodine
All you managed to do is ruin everything
When I bit my tongue, your words would sting
I'd like to take back from you both of those years
When I let it pass you abuse my ears, you go on and on and on… I'm petered out.
---
You're Breaking My Heart, Harry Nilsson
You're breakin' my heart, you're tearing it apart, so fuck you
---
Call it Off, Brian Charles
I really liked you better back when you were dumb,
now you talk while I just watch amazed at what you've become
the fact remains, that you have changed
I'd feel a lot better if we called it off
---
And be sure to check out Part 1 and Part 2, Part 3, Part 4 and Part 6 for more ways to say goodbye.
---
About the author:
Mild-mannered corporate executive by day, excitable Twangville denizen by night.
---