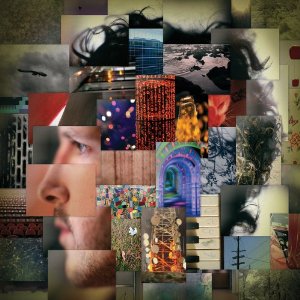 Mason Jennings' latest effort, Minnesota, is a lyrical romp with Jennings' characteristic musical hooks that teeter on the edge of sappy but that work for him.  Every song on Minnesota is worth the listen.  The multi-instrumental Jennings opens with the subdued piano-based ballad "Bitter Heart" followed immediately with "Raindrops on the Kitchen Floor," a retro Lovin' Spoonful-like song that implants itself in the listener's subconscious – a benign earworm. The excellent "Hearts Stop Beating" follows, which punctuates the album and establishes a pattern that basically alternates between ruminating folk tunes and uptempo rock numbers. The entire album has a retro feel, owing much to the dreamy, psychodelic folk of the likes of Donovan, Cat Stevens and Nick Drake. The haunting "Wiches Dream" exemplifies that retro vibe. The introspective "Wake Up," about coming to grips with alcoholism (I'm not sure whether it is autobiographical – if it is, Jennings is lucky to make the realization at a relatively young age with his career on track), may be the highlight of the album.
The Minneapolis-based Jennings is a masterful songwriter, consistently crafting high-quality material.  Among his early career highlights were his second album, Birds Flying Away, and Use Your Voice, his fifth outing.  Writing songs since he was a teenager, Jennings has a devoted cult following, which one suspects will grow over time as he continues to write and to tour. Although not his best album, his ninth album, Minnesota, is solid and definitely worth the price of admission. It adds yet another quality work to his prolific career.  The playing time, at just over 31 minutes, is a bit on the short side -you may want to bring something else along for that Chicago commute – but you will find yourself singing along with Jennings' inspired nuggets in no time, making that drive time seem to pass a little more quickly.
---
About the author:
Bill Wilcox is a roots music enthusiast recently relocated from the Washington, DC area to Philadelphia, PA and back again.
---