The Boston Americana scene took a hit when singer-songwriter Jabe Beyer relocated to Nashville. Whether leading his own band, performing with roots-bluegrass outfit The Benders, or bending his guitar strings for artists ranging from Todd Thibaud to Bow Thayer, Beyer had firmly established himself as a rising talent.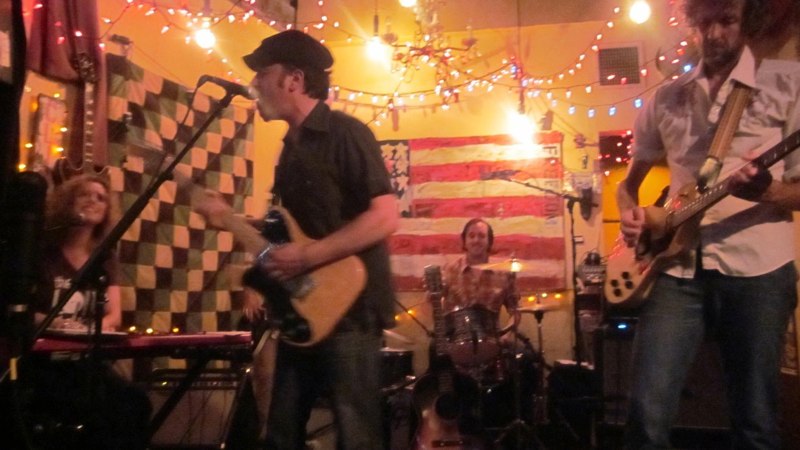 While Beyer hasn't released any new music since 2008's electrified Rocket Surgery, he has steadily built his reputation in his new hometown. I was suitably impressed when I heard about his recent Nashville residency. Jabe performed with an impressive cast of musicians, including Audley Freed (Black Crowes, among others), Jen Gunderman (The Jayhawks), Frank Swert (Patty Griffin) and Brad Pemberton (Ryan Adams).
I couldn't catch any of the band's recent shows (although I was pretty tempted to jet down to Nashville!), but Jabe has been kind enough to offer up the next best thing to being there. Here is the full show, readily available for streaming and download. Stand-outs include "When the Morning Comes," "Believe," "Ferris Wheel" and "Just Wanna Know Why."
And since Monday morning is about videos, here's Jabe and crew tearing it up on "Just Wanna Know Why."
---
About the author:
Mild-mannered corporate executive by day, excitable Twangville denizen by night.
---