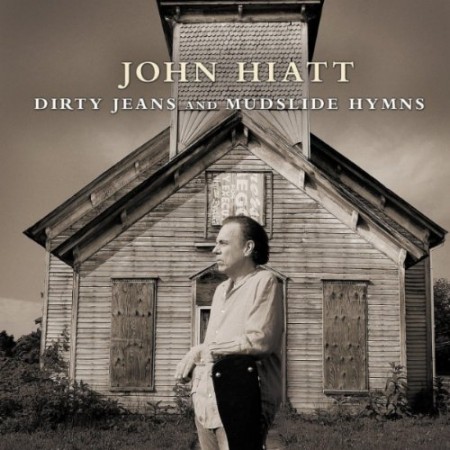 READERS PICK: AUGUST 2011
Twangville readers picked Dirty Jeans & Mudslide Hymns by the John Hiatt as their favorite album of July 2011.
Two things ring true about John Hiatt's 20th solo album, Dirty Jeans And Mudslide Hymns… 1) he makes a less than perfect world lovable and 2) he's still a badass – no surprises here. The opening track is exactly what we've come to expect from Hiatt. "Damn This Town" opens with an electric guitar that sounds as pissed as the protagonist. Lucinda Williams may be the only other artist that could pull off a song this beautifully angry. "I Love That Girl" and "Detroit Made" balance out an otherwise dark album with their upbeat odes to two of man's favorite loves – automobiles and women. "Adios to California" is the perfect endcap to complement the opener, "Damn This Town". Where the first song is bitter, Adios… is complacent. You can practically feel the wind blowing through the windows as you picture the beautiful Golden State disappearing in the rearview. While I'm not as fond of Dirty Jeans… as I am Master of Disaster, a personal favorite, it stands among his best work. Standout: Adios To California
[★★★★/3.818 – Tom Osborne]
---
About the author:
Washington, D.C. area web designer by day. Music is my muse. I host Twangville's weekly Readers' Pick.
---