Stacy C'Mon, Maxim Ludwig & the Santa Fe Seven
This song has held a permanent place on my music rotation since I first saw Ludwig and crew light up an afternoon crowd with it at SXSW. It's simply impossible to not get caught up in the sheer enthusiasm of the "na na na" chorus.
Audio Download: Maxim Ludwig and the Santa Fe Seven, "Stacy C'mon"

Audio clip: Adobe Flash Player (version 9 or above) is required to play this audio clip. Download the latest version here. You also need to have JavaScript enabled in your browser.
Therapy, American Gun
What starts as a lightly strummed electric guitar riff builds into a glorious power chord explosion. You'll find it hard to resist singing along by the final chorus. Don't fight the urge, just get lost in a glorious rock and roll moment.
Audio Download: American Gun, "Therapy"

Audio clip: Adobe Flash Player (version 9 or above) is required to play this audio clip. Download the latest version here. You also need to have JavaScript enabled in your browser.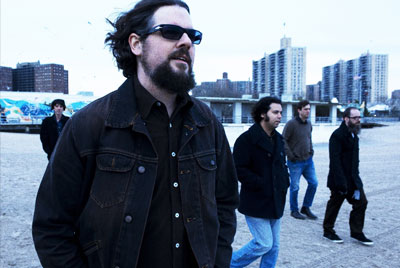 Everybody Needs Love, Drive-By Truckers
This is the perfect combination. A band that is as comfortable with greasy soul as it is with jagged Southern rock matched up with a simple, yet moving anthem by the late Alabama songwriter Eddie Hinton. "The sunsets we can cry over, put our troubles on the hunt, but more than all these miracles above, good people, we got love."
Audio Download: Drive-By Truckers, "Everybody Needs Love (live)"

Audio clip: Adobe Flash Player (version 9 or above) is required to play this audio clip. Download the latest version here. You also need to have JavaScript enabled in your browser.
Zero, Sea Monsters
This Boston music collective spent more than three years in a weekly residency honing their musical sound before ever entering the studio. It was worth the wait. Their distinctive blend of rock intensity and classic R&B makes an intoxicating musical cocktail. I'm continually amazed by the horns, which serve as the perfect foil for the driving beat.
Audio Download: Sea Monsters, "Zero"

Audio clip: Adobe Flash Player (version 9 or above) is required to play this audio clip. Download the latest version here. You also need to have JavaScript enabled in your browser.
Worcester Boy, The Mooncussers
Imagine that you took a pop song with a hint of melancholy and scuffed the edges with a bit of sandpaper. The result would no doubt sound like this song from Columbus, Ohio's Mooncussers.
Audio Download: The Mooncussers, "Worcester Boy"

Audio clip: Adobe Flash Player (version 9 or above) is required to play this audio clip. Download the latest version here. You also need to have JavaScript enabled in your browser.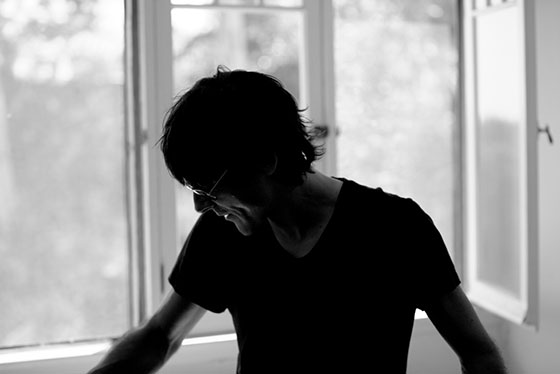 What's Left of My Heart, Marc Carroll
This one slipped in just under the wire. Carroll's optimism in the face of heartbreak has a hypnotic quality.
Audio Stream: Marc Carroll, "What's Left of My Heart"

Audio clip: Adobe Flash Player (version 9 or above) is required to play this audio clip. Download the latest version here. You also need to have JavaScript enabled in your browser.
The Reasons Why, J. Ralph
An astounding song that brings together a mesmerizing melody with poignant lyrics about living with autism.
I was born in silence and I ain't get no words, to speak aloud in an in crowd laughing till it hurts
I don't use my fingers just to wave goodbye, When the hope is gone, I'm hanging on to my hat without a home

Singing, hard times really they come and go, I can't rely on the reasons why you think that I would know
Singing, hope floats when you drowning slow, I cant rely on the reasons why everyone… should know
Audio Download: J Ralph, "The Reasons Why"

Audio clip: Adobe Flash Player (version 9 or above) is required to play this audio clip. Download the latest version here. You also need to have JavaScript enabled in your browser.
Given Time, The Rainmakers

I love how this song operates at two levels. First, it sets a great lyrical message about perseverance against a forceful musical arrangement that leaves little doubt about the song's intent. Second, it is a great message to mark the welcome and insistent return of a great American band.
Audio Download: The Rainmakers, "Given Time"

Audio clip: Adobe Flash Player (version 9 or above) is required to play this audio clip. Download the latest version here. You also need to have JavaScript enabled in your browser.
---
About the author:
Mild-mannered corporate executive by day, excitable Twangville denizen by night.
---