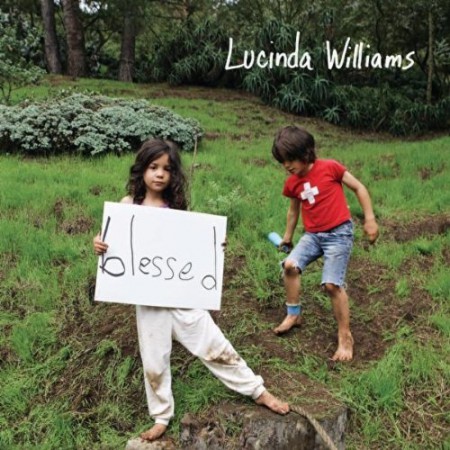 READERS PICK: MARCH 2011
Twangville readers recently picked Lucinda Williams Blessed as their favorite album of March 2011. It seems like each time Williams releases a new album critics call it the best since Car Wheels On A Gravel Road. I guess that's the consequence of having a Grammy-winning album. While comparisons will forever be expected they won't get you very far especially with Lucinda. If there's anything that she can be called it's consistent. Each of her albums tell stories and more often than not very personal ones. Stories that most of us would even keep from our best of friends. That's why Lucinda Williams is a big deal. She tells it like it is and she doesn't care what people think. This time around she's looking back on her life at 58 years-young with an apparent satisfaction. Listen for the intimate reflections in the title track where blessings can be found in the least likely of places. She almost describes herself with lines like "we were blessed by the warrior / who didn't need to win". Rockers like Buttercup an Seeing Black are amongst the best we've heard from her with in ass-kicking mode.
Pay close attention to find guest appearances by Matthew Sweet (vocals) and Elvis Costello (guitar) with help from Grammy Award-winning producer Don Was. Album includes Grammy nominated Kiss Like Your Kiss (Best Song written for motion picture, television or other visual media) from the True Blood: Music From The HBO Original Series – Volume 2 album.
Absolutely marvelous.
Standouts: Buttercup, Copenhagen, Seeing Black
[★★★★/4.250]
— Tom Osborne
Learn more at the Lucinda Williams website and Lost Highway Records. Also, be sure to see what Twangville's Chip Frazier has to say about Blessed.
---
About the author:
Washington, D.C. area web designer by day. Music is my muse. I host Twangville's weekly Readers' Pick.
---