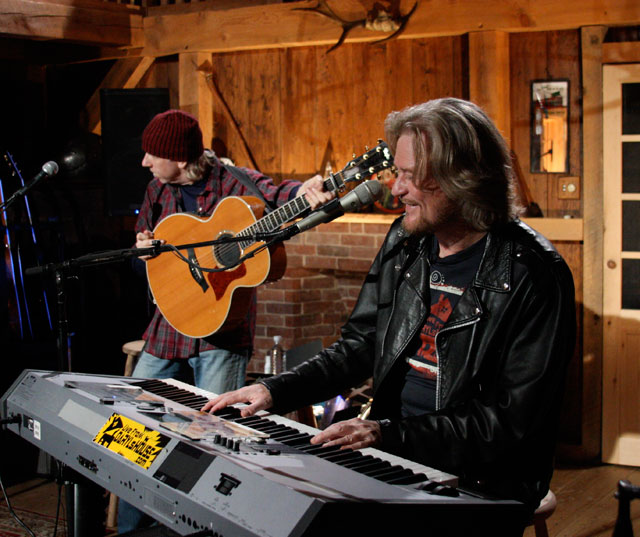 For over three years Daryl Hall (of Hall & Oates fame) has been inviting musicians – both strangers and friends – to his house for conversation and music. The show, "Live From Daryl's House," is a great example of web-only programming.
While I don't watch it all that often, it was hard not to get caught up in the special "best of" show Hall produced for New Years 2011. Guests perform their own songs plus classics from the Hall & Oates canon. Highlights include Hall joining Neon Trees on their recent hit "Animal" and Smokey Robinson making Hall's "Sara Smile" seem like a lost 1960's Miracles single.
The impressive, if somewhat eclectic, list of performers: Rob Thomas, Neon Trees, Train, Smokey Robinson, Todd Rundgren, Sharon Jones, Eli "Paperboy" Reed, Patrick Stump (Fall Out Boy, Toots (Toots & the Maytals), Train, Jose Feliciano and Fitz and the Tantrums. Even John Oates makes a special appearance.
Here are a couple of choice clips from the series. See more at Daryl's House.
Moneygrabber with Fitz & the Tantrums

---
Rich Girl with Guster

---
I Found You Out with Eli "Paperboy" Reed

---
Sara Smile and Ooh Baby Baby with Smokey Robinson

---
Animal with Neon Trees

---
About the author:
Mild-mannered corporate executive by day, excitable Twangville denizen by night.
---