Although I'd heard his name before, my first real lasting impression of Ryan Bingham was his cameo and composition for Crazy Heart. He truly embodied the western swing cowboy image of a cowboy. His crackly voice sounds like it could've been recorded in the 1850s by a prospecting frontiersman. In actual fact, Bingham spent some time on the rodeo-circuit.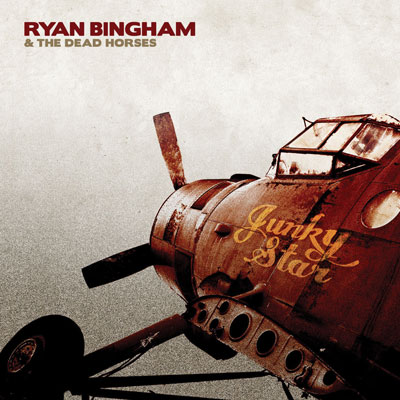 On "Junky Star," his oeuvre lives up to his hard-living background. The voice, more unadorned over the course of the twelve tracks, seems like hard-living. On tracks like "Junky Star," Bingham seems to be channeling the spirit of "The Weary Kind" his masterful Oscar-award winning track from "Crazy Heart." His voice cracks even more than usual over a picked acoustic guitar and brushed percussion. The intro to "Hallelujah" and the verse have a similar finger-picked subtlety that is played up a bit more on this record.
Extending the singer/songwriter, Bingham strips down even further to guitar and harp on "Yesterday's Blues." The simplicity of the song leaves Bingham's voice like a tree in an open field. It commands any gaze and each look reveals new layers. Bingham's voice can handle it.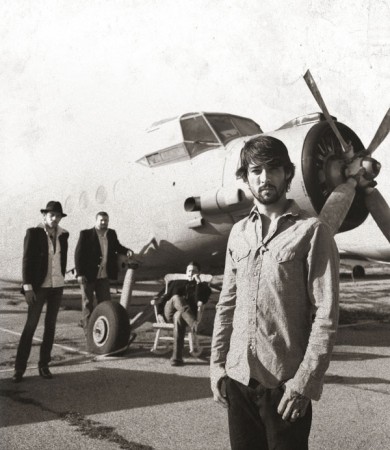 There are some hints of the more muscular Bingham sound. Standout track "Depression" bangs out a melody over the signature roots rock sounds. He sings of lost work, drugs, and lonely towns. This track is certainly a grower.
Have I been coverted to a straight Ryan Bingham devotee? I wouldn't say that. But this record signals a more bare approach. His songs take a few spins to appreciate but he certainly crafted them. I truly believe him when he says, "Lay my head back on the rail / Sing my way back home." I'll certainly listen.
---
About the author:
Jeff is a teacher in the Boston area. When not buried correcting papers, Jeff can be found plucking various stringed instruments and listening to all types of americana music.
---