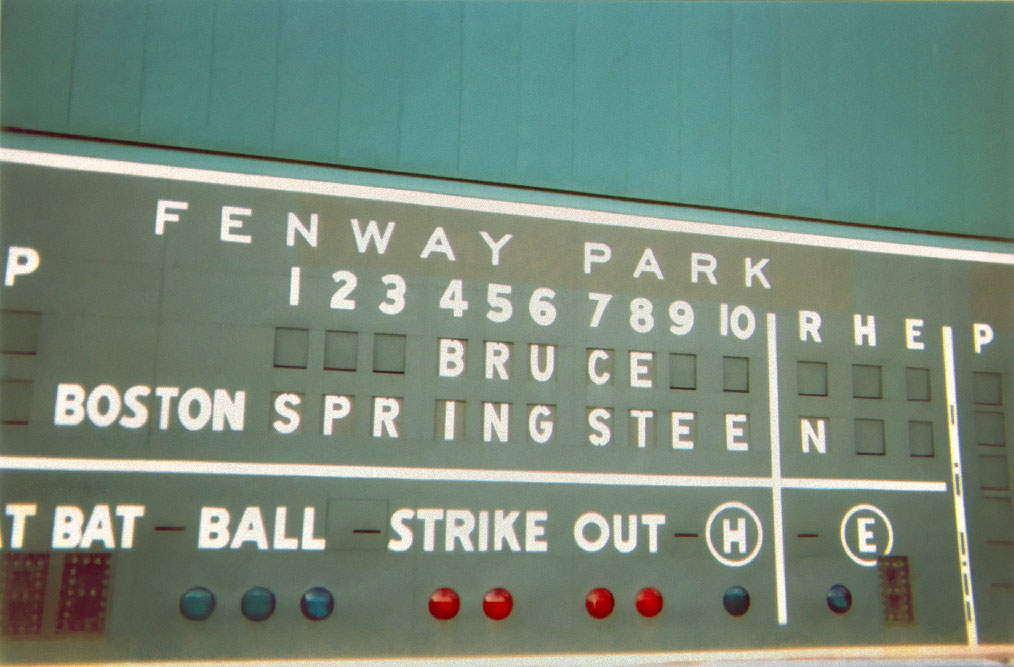 I'm fortunate to live in a city that appreciates and supports great music. Here are a few of my current favorites.
---
Banks of the Mississippi, Jenee Hastead (from the self-released Hollow Bones)
"Baby, if we could go to the banks of the Mississippi, watch out I'll float your body out to sea," sings Halstead in the chorus of this up-tempo blues song. An acoustic guitar and harmonica battle for attention but it is Halstead's silky yet powerful voice that really shines.
Audio Download: Jenee Halstead, "Banks of the Mississippi"

Audio clip: Adobe Flash Player (version 9 or above) is required to play this audio clip. Download the latest version here. You also need to have JavaScript enabled in your browser.
---
Go Out and Get 'em Boy, Christian McNeill (from the self-released Gone/Six Song EP)
There's a party every Sunday night in Somerville when the local music collective the Sea Monsters hit the stage. Ringmaster Christian McNeill leads a who's who of local musicians through an extended jam session, mixing some of his own compositions among those of the other players who attend. McNeill is quite a showman with tremendous stage presence and boundless energy. While McNeill is overdue to release some new recorded material, but here is a stand-out from his 2007 ep. The acoustic sway of the chorus is enchanting and the whole song has a soothing vibe.
Audio Download: Christian McNeill, "Go Out and Get 'em Boy"

Audio clip: Adobe Flash Player (version 9 or above) is required to play this audio clip. Download the latest version here. You also need to have JavaScript enabled in your browser.
---
John Brown, Jimmy Ryan (from the self-released Lost Diamond Angel)
Ryan is a extraordinary mandolin player and a frequent member of the Sea Monsters Sunday jam. Whenever he is there the group whips out this brilliant Ryan original, a somber and moving ode to the American abolitionist. "That man died, Lord, he got screwed. All for his love of man, these days couldn't give a damn." The impressive interplay between the musicians and Ryan and McNeill's harmony vocals ensure that it is always a set highlight.
Audio Download: Jimmy Ryan, "John Brown"

Audio clip: Adobe Flash Player (version 9 or above) is required to play this audio clip. Download the latest version here. You also need to have JavaScript enabled in your browser.
---
Rather Not Talk About It, Gilded Splinters
When I'm in the mood for classic rock, the Gilded Splinters are the local band at the top of the list. Singer-songwriter Josh Buckley and crew are honors graduates of the Neil Young school of rock, capturing the master's sound while adding their own spirit to their songs. And their live shows? Neil would be impressed.
Audio Download: Gilded Splinters, "Rather Not Talk About It"

Audio clip: Adobe Flash Player (version 9 or above) is required to play this audio clip. Download the latest version here. You also need to have JavaScript enabled in your browser.
---
Soul So Tight, John Powhida (from the Camp Street Records The Soul EP)
Former Rudds front-man Powhida has an uncanny sense of melody that he brings to bear on a diverse range of musical styles. Here he explores early 1970's blue-eyed soul in a foot-tapping duet with Boston singer Andrea Gillis.
Audio Download: John Powhida, "Soul So Tight"

Audio clip: Adobe Flash Player (version 9 or above) is required to play this audio clip. Download the latest version here. You also need to have JavaScript enabled in your browser.
---
High, Tripping Lily (from the self-released The Day Everything Became Nothing)
This impressive folk quartet from Cape Cod pitches some pleasant harmonies against healthy doses of ukulele and mandolin. The dark pop feel of this track is particularly enticing.
Audio Download: Tripping Lily, "High"

Audio clip: Adobe Flash Player (version 9 or above) is required to play this audio clip. Download the latest version here. You also need to have JavaScript enabled in your browser.
---
Tried and True, Asa Brebner (from the self-released Suenos De Los Muertos)
A gruff exterior can't hide the generous spirit that makes Brebner a beloved elder statesman in the Boston rock music scene. His songs have mellowed a bit over the years but he can still deliver muscular guitar power chords with the best of 'em.
---
Temptation, Girls, Guns & Glory (from the Lonesome Day release Inverted Valentine)
Singer Ward Hayden has a classic country voice, smooth yet capable of morphing into a twang-filled tone that oozes heartbreak. This track is a musical melting pot, an evocative blend of mariachi guitar and trumpet layered over a traditional country foundation. And don't forget the straight-forward rock guitar solo in the mix.
Audio Download: Girls Guns & Glory, "Temptation"

Audio clip: Adobe Flash Player (version 9 or above) is required to play this audio clip. Download the latest version here. You also need to have JavaScript enabled in your browser.
---
About the author:
Mild-mannered corporate executive by day, excitable Twangville denizen by night.
---