J.T. by Steve Earle & The Dukes
Steve Earle's moving tribute to his late son Justin Townes Earle is an emotional gut punch. Yet beyond the tragedy of the younger Earle's passing, the elder Earle's performances of his son's songs highlight their shared gift of songwriting and storytelling mastery. Be warned, though, that the closing "Last Words" – the lone Steve Earle original included here – is a heartbreaking reflection on the loss of his son that will undoubtedly leave you in tears.
Key Tracks: Ain't Glad I'm Leaving, Maria, Far Away in Another Town, Turn Out My Lights, Champagne Corrolla, The Saint of Lost Causes, Harlem River Blues, Last Words
---
The Marfa Tapes by Jack Ingram, Miranda Lambert, and Jon Randall
Lambert, Ingram, and Randall remind us that songwriting can be as magical as it is meaningful. This collection pulls from songwriting sessions that the trio held in the mystical town of Marfa, Texas. With performances limited to just acoustic guitars and their voices, the trio let the songs speak for themselves. And speak they do – with beauty, melancholy, and occasional moments of humor.
Key Tracks: In His Arms, I Don't Like It, The Wind's Just Gonna Blow, Waxahachie, Breaking a Heart, Ghost, Geraldine, Tin Man, Anchor, Amazing Grace (West Texas)
---
Mando Saenz spends much of his time writing for others (including Miranda Lambert, Lee Ann Womack and Aubrie Sellers) but his songs truly come to life when he performs them himself. All My Shame is a musical blend of melody and grit that set the perfect stage for the emotional impact of his lyrics.
Key Tracks: The Deep End, Cautionary Tale, The Leaving Side, In All My Shame, The More I Need, Talk Is Cheap, Shadow Boxing, Rainbow in the Dark
---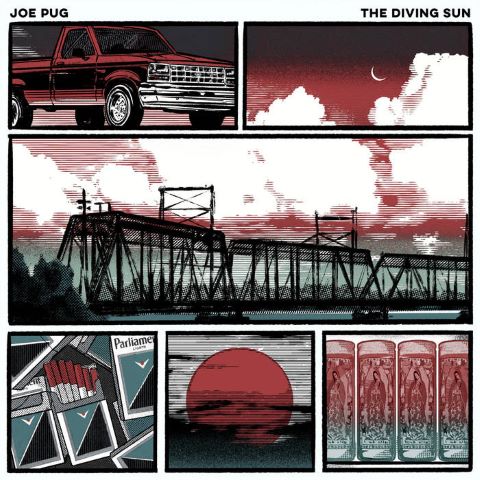 The Diving Sun by Joe Pug
There's a good reason that Joe Pug has a perpetual home on my favorites lists. His melodic sensibility and attention to lyrical detail come together in songs that are both poignant and authentic. That some of these songs are older compositions that Pug pulled off the shelf gives an indication to the depth of his songwriting vault, not to mention talent.
Key Tracks: Crescent Bridge, Wild Kind of Longing, Free Rider, Deep End, None the Wiser, Look Out Desdemona
---
Authentic country music is alive and well, thank you. The latest to keep the tradition alive is Providence, Rhode Island's Charlie Marie. Her voice recalls Patsy and Dolly while her songs, mostly of love gone wrong, mix heartache and defiance with the occasional flashes of humor.
Key Tracks: Tequila & Lime, El Paso, Bad Seed, 40 Miles to Memphis, Heard It Through the Red Wine, Tough Kitty, Ramble On Man, Kiss My Boots
---
Vincent Neil Emerson by Vincent Neil Emerson
Fort Worth singer-songwriter Vincent Neil Emerson follows up his powerful debut with a stunner. He leans into his acoustic troubadour side with an album of songs in the tradition of Guy Clark and Townes Van Zandt. That connection is made all the stronger by their contemporary Rodney Crowell producing the Emerson collection. Crowell's appearance aside, Emerson's songwriting talent shines bright.
Key Tracks: Texas Moon, Debtor's Blues, High on the Mountain, Learnin' to Drown, Ripplin' and Wild
---
Sunrise Diner by Brandon Callies
I'm a sucker for a well-crafted pop album and Brandon Callies delivers a beauty with Sunrise Diner. It's not a happy album for sure, it's a painful chronicle of a romantic break-up, but it's thoughtful in dissecting the range of emotions that result.
Key Tracks: The City, No Good, Same Old Story, Old Bridges, I'm Not There, Let You Know
---
The Waylon Sessions by Shannon McNally
I'm not sure which is better in 2021, celebrating songs from the Waylon Jennings catalog or hearing Shannon McNally, backed by a cracking band, sing them.  Let's call it a draw.
Key Tracks: I've Always Been Crazy, Black Rose, I Ain't Living Long Like This, We Had It All
---
About the author:
Mild-mannered corporate executive by day, excitable Twangville denizen by night.
---