Back in 2017 three friends (BettySoo, Grace Pettis & Rebecca Loebe) decided to do a tour together as set of singer-songwriters, you know, just a few weeks, a one-time shot. Long story short, they had so much fun the trio decided to temporarily set aside their personal projects and form a group, Nobody's Girl. They got a short EP out in 2018, but with life having gotten in the way we're just now getting their first full length record, a self-titled effort.
The album starts with a trifecta of power pop tunes centered around the idea of owning your decisions whether they were right or wrong. Kansas starts it off with a heavy, driving beat and an awareness that "you're not in Kansas anymore. Rescued laments about the choice of burning hot or learning slow. Tiger finishes the set with a lighter sound belying the darker side of being different. In some ways, Promised Land summarizes that angst with its analogy of "staring into the great divide" of political and social differences.
While most of the songs on the project are originals, the two covers are worth highlighting. Beauty Way is an Eliza Gilkyson-penned autobiographical examination of the philosophical challenge when your life isn't what you expected growing up. As much as that was Gilkyson's story, the trio puts in a bit of punk sensibility that adds a different dimension to the disillusionment. For Carol King's So Far Away the women's voices weave together so seamlessly it's more like vocal choreography than just harmonies. Plus, they were accompanied by the same piano King used in her recording of the song.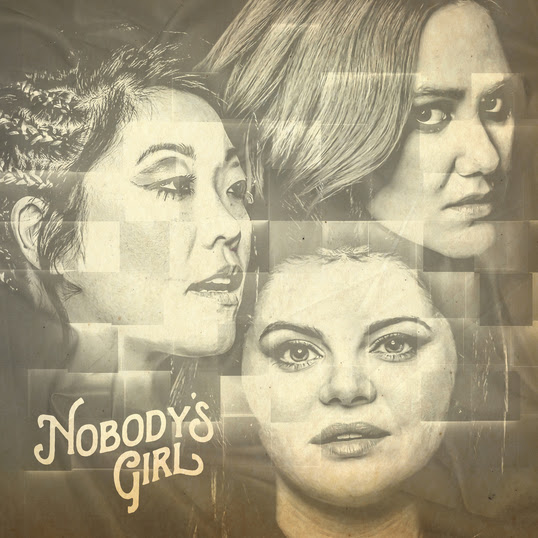 With each of the singers having won Kerrville Folk Festival's best new artist individually, and a catalog of 15 records between them, this should qualify Nobody's Girl as a contemporary folk supergroup. Funny thing is, this isn't a folk album. It's power pop at its finest and just highlights the truth that brilliant musicians are going to excel at whatever genre they embrace, as they've shown in Nobody's Girl.
---
About the author:
I've actually driven from Tehatchapee to Tonopah. And I've seen Dallas from a DC-9 at night.
---