Listening to the new album from Jeremy James Meyer, Alive & OK, I realized that not only have I missed live music, but I've missed the sound of an entire band in a studio. During the pandemic, when bands recorded material, everyone did their own piece and then software assembled it all together. It sounds great, don't get me wrong, but sometimes you want that garage band, a little rough around the edges, atmosphere. Meyer took that to another level when they burst out of the pandemic by recording in a 100-year old, vintage-furnished theater in rural Oregon and the acoustics give the project a sense of place.
Thought That You Could Tell perhaps best conveys that feeling with it's old-school country admission that "I've been wrong like this before". You can practically hear the restraint from the drums, and the piano has an almost out-of-tune plink I recall from childhood and community theater events everyone in town went to see. Brick Wall Blues also gets some lo-fi support for a twangy rock-and-roll number capturing the frustration that sometimes "life is like driving nails through a brick wall." The echo of a lone trumpet adds the texture to the folk ballad, Test Of Time.
That trumpet also plays a supporting role on Rhinestoned Cowboy, a lovely country waltz about a lightly anchored lifestyle. Bon Voyage drops in a little accordion to put a French jazz influence to a folk song that really features Meyer's baritone vocals. That's OK has a bit of reggae guitar and syncopated rhythm that anyone who's listened to much Donna the Buffalo will immediately find familiar. Woodshop Rock lays out garage band energy with a 60's rock and roll tune that sounds a bit like early electric Dylan and a pace that would make Jerry Lee Lewis proud.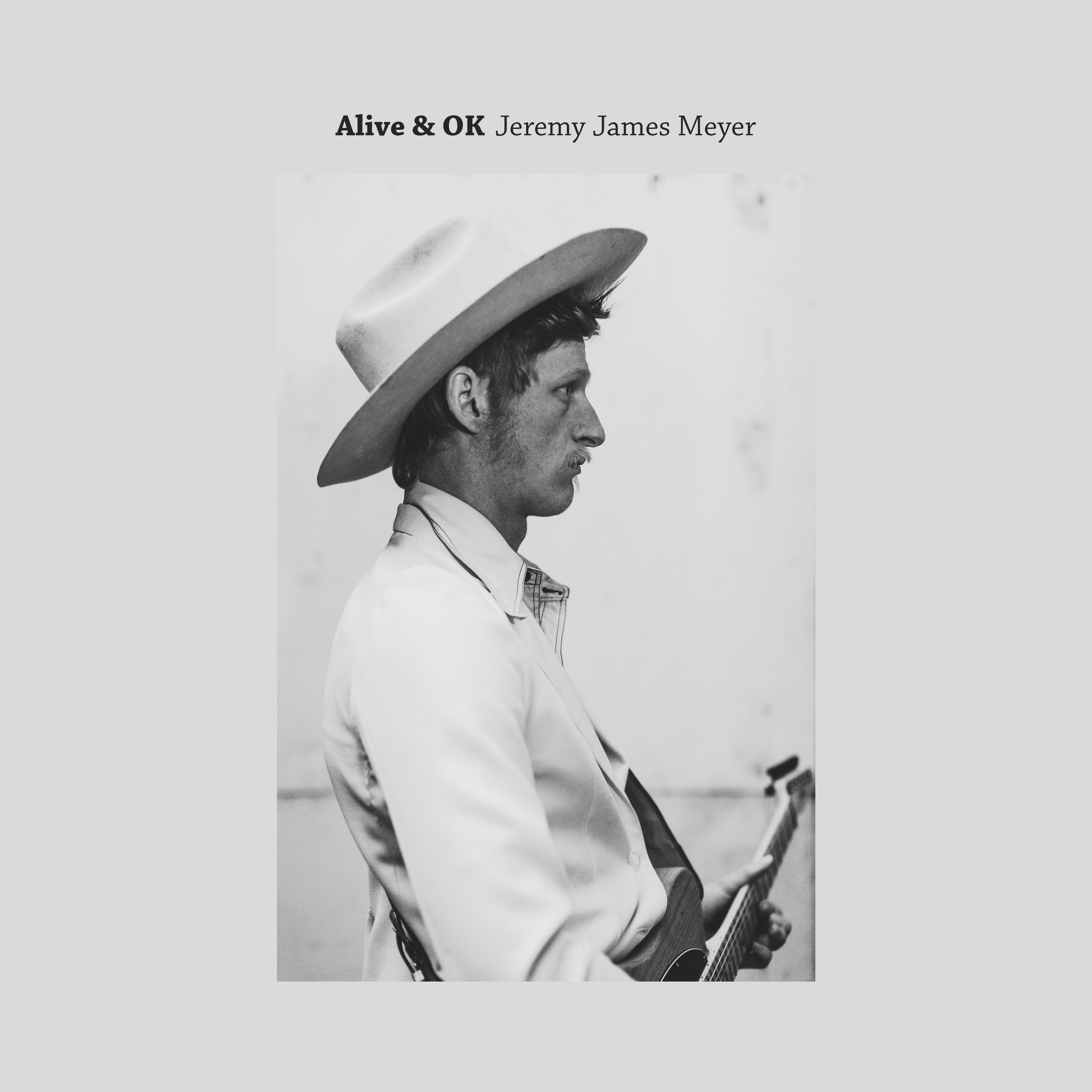 I don't think Jeremy James Meyer was trying to make a critically acclaimed album here. It sounds like he made it for himself and his friends. The upside of that is a rock and roll record with little bits of folk, country and jazz sprinkled throughout, and it just oozes authenticity. So the next time you feel like listening to the soundtrack of American roots music, give Alive & OK a spin.
---
About the author:
I've actually driven from Tehatchapee to Tonopah. And I've seen Dallas from a DC-9 at night.
---