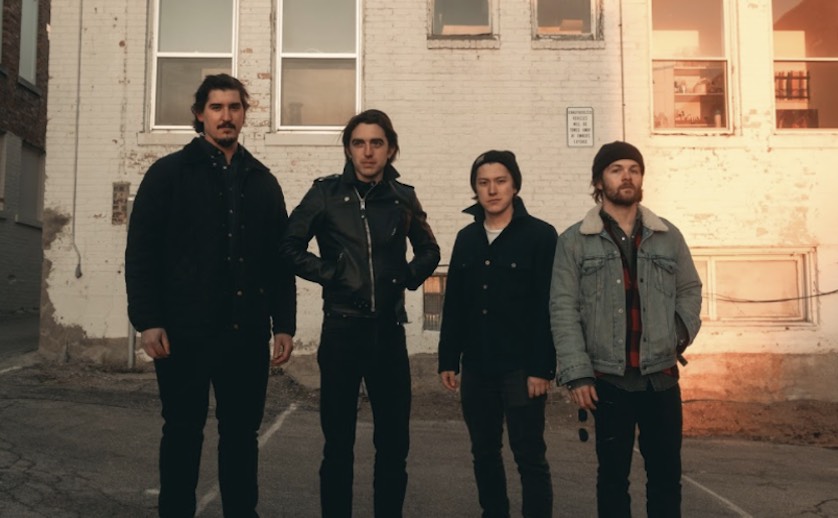 Ok I admit it. I am late to this party. However, I would rather be late than never to have partied at all. I have just discovered The Michigan Rattlers and their Jangly Midwest by way of LA Rock and Roll brilliance. There newest release is "That Kind of Life", and it is comprised of eight songs that pack a big punch. The album is characterized by tight lyrics and mid-tempo Rock songs with infectious hooks. Think The Bodeans, if they had recorded in Southern California. There is some resonance of Laurel Canyon in this album. The Michigan Rattlers are comprised of Graham Young (guitar), Adam Reed (upright bass), Christian Wilder (piano), and Tony Audia (drums). The group are old friends and began writing music and performing together in their Northern Michigan high school. Eventually Graham and Reed ended up in California and the rest, as they say, is history. Though the album is straight up Rock they weave in a rootsy vibe. Whether intentional or unintentional, does not really matter. The melodic hooks make this album fit comfortably like an old pair of jeans.
The title track is a perfect example of the above style. It is a song about redirecting life when things don't go as planned. As with all of the other tracks the lyrics are relatable. The hardest rocker on the album is "Sleep In It". It is a break up song that proclaims "You made your bed but I ain't gotta' sleep in it." If it doesn't get you going that is your problem. They are not afraid to go off formula though. This can be seen in the closer "Desert Heat", which brings in saxophone that conjures up Clarence Clemmons on a song about dancing the night away. There may only be eight songs clocking in around 30 minutes, but they are all excellent.
If you are also late to the Michigan Rattlers party that is ok. Jump on board. There is still time to put a second deck on the bandwagon.
---
About the author:
Chip and his family live in Birmingham, AL. Roll Tide!
---