Many, many years ago I was gifted a high-end chocolate sampler that ranged from toothachingly sweet, milk chocolate to a bitter, floral 90% sample. It opened my eyes to how wide an experience chocolate could deliver. I had that same observation with Korby Lenker's new album, Man In the Maroon. Yes, it's all roots, folkie music (well almost, I'll get to that in a sec), but more interestingly it's a cornucopia of variations on that musical theme.
You can start with All In My Head, a power folk tune musing about the mental health effects of social media. Soft As A Cactus is a little gentler number featuring Lenker on guitar and just invites you to a chair dance. Christmas Rain puts a little blues in its painting of a holiday without loved ones around. Now I Once Thought That I Was Strong takes a cue from Lenker's upbringing in a family of preachers. The gospel is unmistakeable, but it has a little greasy funk to it as well. Billie Louise is a bluegrass instrumental showcasing Korby's newly acquired clawhammer banjo skills.
Now about my earlier comment that not everything is roots music…Mose And Ella isn't even music. It's a short story, in the vein of Lenker's book of short stories, Medium Hero. Read aloud, it also serves as the set-up for maybe the most surprising song on the record, a ukulele arrangement of the Henry Mancini/Johnny Mercer standard, Moon River. Further showcasing Lenker's various artistic talents is the video he released for Crow Country. Just saying it's a video gives it short shrift. It's cinematic in its storytelling, and as such serves to further elevate the tribute to his recently passed little sister.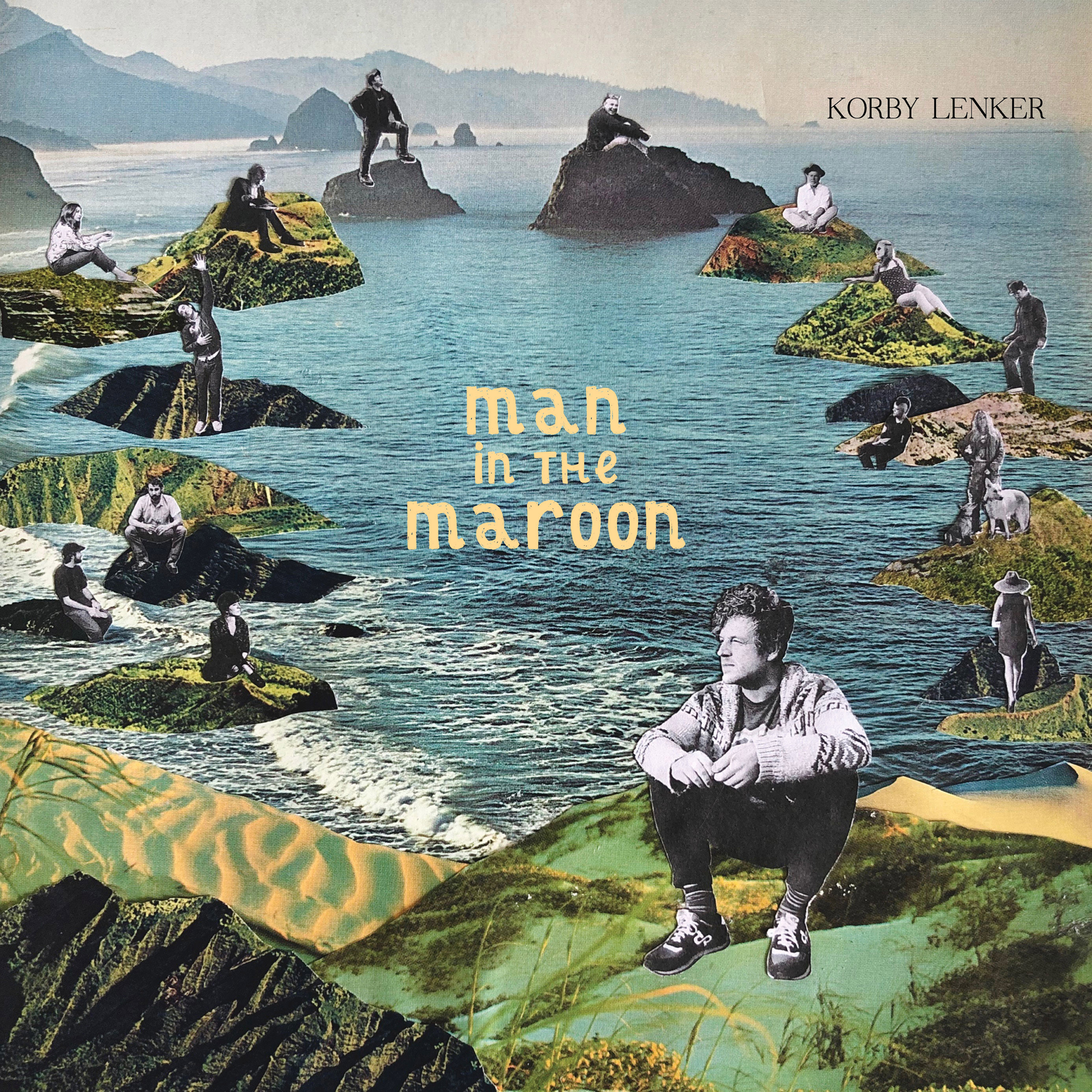 The title of the album, Man In the Maroon, is a comment on how we've all been marooned on our own island during the pandemic. For his part, Korby Lenker spent the time alone polishing a set of songs that delivers an experience reminding us of the rich pieces of life we've been without. Every time I listen to it I catch some new little riff or verse that just keeps adding to my appreciation of the record.
---
About the author:
I've actually driven from Tehatchapee to Tonopah. And I've seen Dallas from a DC-9 at night.
---