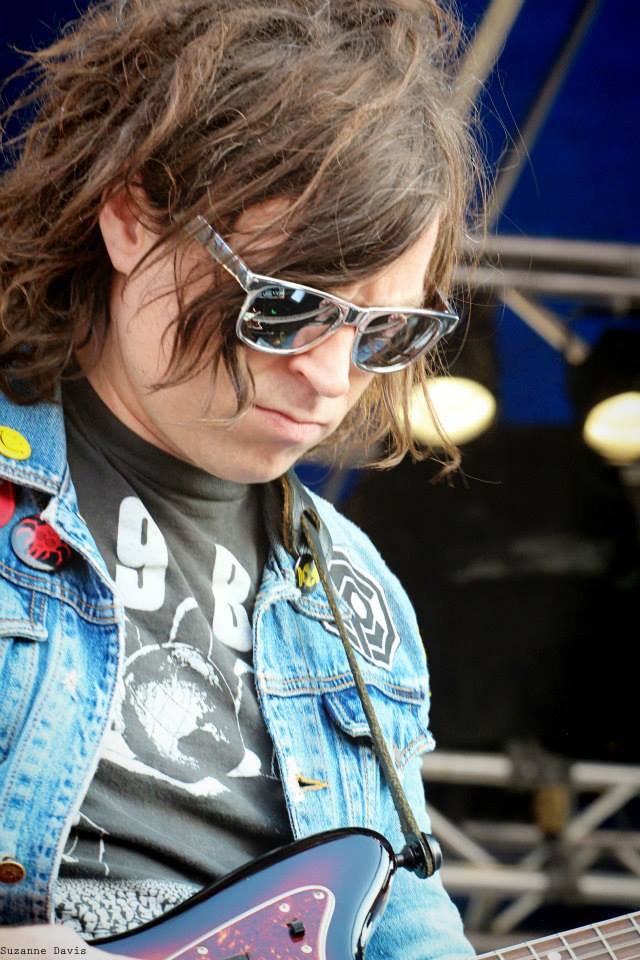 Emerging from the depths of the 2019 #MeToo scandal, Ryan Adams is back and ready to rock. While his most recent record, "Wednesdays," was a lesson in acoustic soul-baring, "Big Colors" goes in a completely different direction with it's 80s rock vibes. I've had it on repeat for the past 4 days straight (this is no surprise since I have been a crazy Adams fan for the past 17 years) and am still enjoying it all the way through. "No, I'm not ready to turn it off thankyouverymuch," I said to my husband.
There are many standout tracks on this album. "It's so Quiet, it's Loud" echoes back to Easy Tiger/ Cardinology era with its jangly guitars and soaring vocals at the end of the song. With "What am I?", Adams is showing us that he still knows how to croon with his beautiful acoustic accompaniment and stop me in my tracks. "I Surrender" and "Middle of the Line" are classic Adams rockers and the ones I keep replaying. But we have to talk about "Power." Wow. From its first 80s electric guitar line and Adams' raspy voice, I was transported to a Billy Idol concert… and I liked it. A lot. It's not a new vibe, but Adams does it well. The 80s are a good look for him and he described the whole record as "the soundtrack to a movie from 1984 that only exists in my soul." While he had dipped his toes in the water for his reimagined version of Taylor Swift's "1989" record, now Adams has jumped all the way in.
"I'm just dreaming in big colors now, loading my brushes with this love I found, so where do we go from here?" Well Ryan, we go on whatever journey you take us on next. It's been bumpy, but I'm hanging on for the ride.
Photo of Ryan Adams at Newport Folk Festival by Suzanne Davis McMahon
---
About the author:
Suzanne started her love affair with photography at age 15. When she's not snapping photos, she is working as a Clinical Social Worker just outside of Boston. Suzanne also enjoys attending concerts and singing. Check out more of her photos at facebook.com/suzannedavisphotography
---