You probably have not heard of Chris Cain. That's a shame, because, if Raisin' Cain is typical of his work, we all should know about this guy.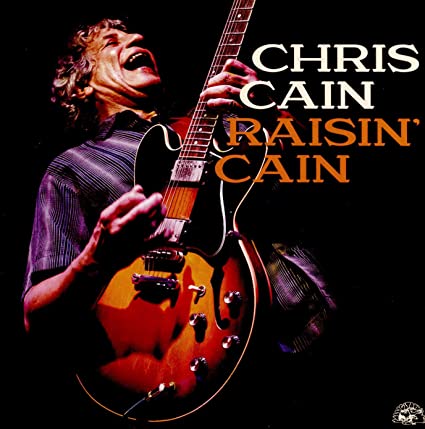 But Cain is one of those road-tested musicians whose reputation spreads among other musicians. A long-time fixture in the California blues scene, Cain received W.C. Handy (Blues Music Award) nominations for his first album in 1987, Late Night City Blues. Through a string of excellent releases on the now semi-defunct Blind Pig Records and other independent labels Cain quietly built his reputation as a sublime guitarist, with admiration from the likes of Joe Bonamassa. Cain's back catalog, which includes 2001's Cain Does King, an homage to B.B. King, is a testament to his skill as a performer and his dedication to the blues.
Now in his sixties, Cain continues to roll. With his searing guitar work and gruff vocals, Cain is truly an excellent bluesman. Among the best songs on Raisin' Cain are the soulful "As Long As You Get What You Want," which you can listen to below, "Hush Money," "Too Many Problems," and "I Believe I Got Off Cheap." Along with Cain, the band includes Greg Rahn on keyboards, Steve Evans on bass, and Sky Garcia on drums.
---
About the author:
Bill Wilcox is a roots music enthusiast recently relocated from the Washington, DC area to Philadelphia, PA and back again.
---