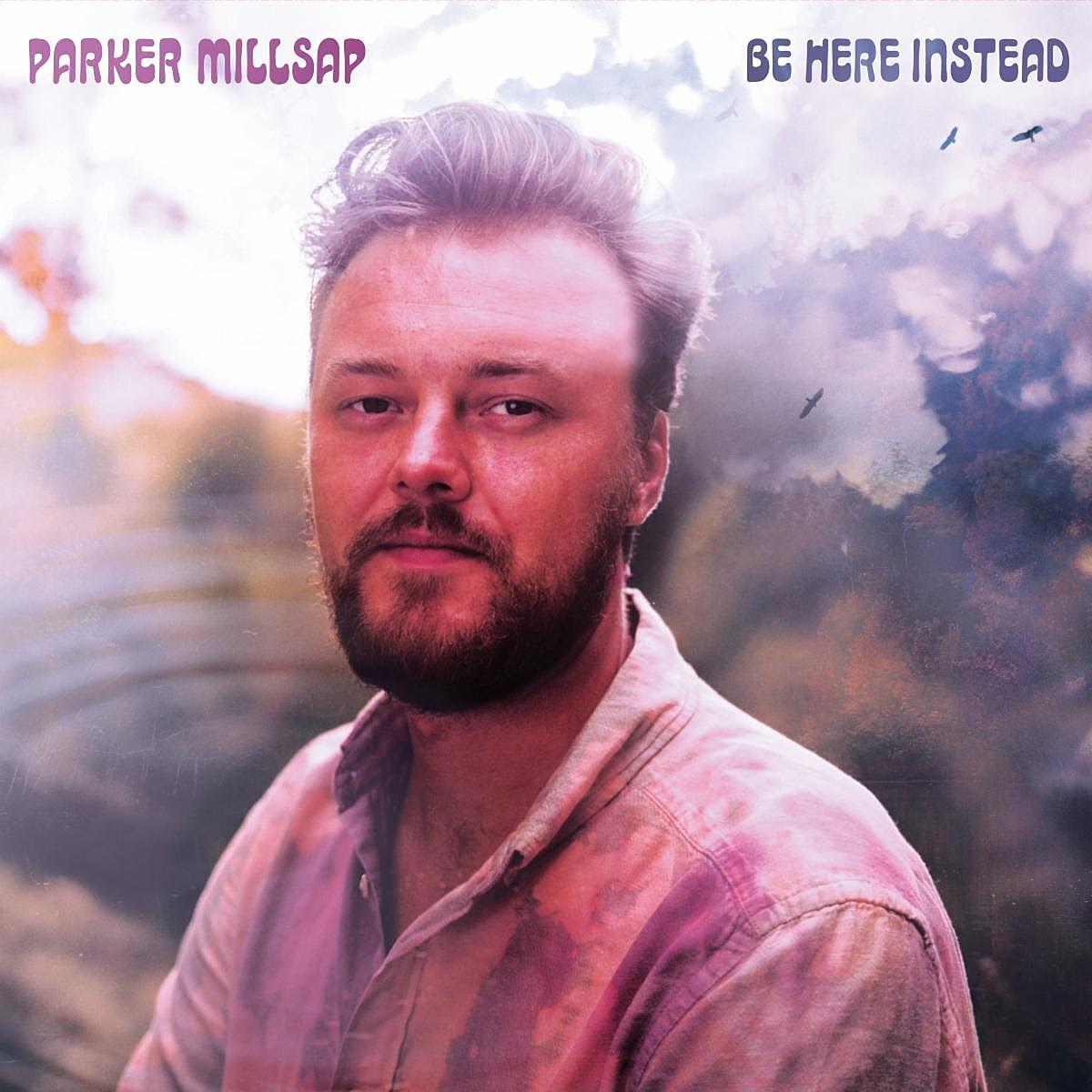 Singer-songwriter Parker MillLsap will be releasing his new album "Be Here Instead" via his own Okrahoma Records and Thirty Tigers on Friday. It was produced by John Agnello (Kurt Vile, Sonic Youth, Waxahatchee), who deserves a lot of credit for helping deliver an album that is highlighted by a more diverse range of songs than any of Milsap's previous releases. The Folk and Americana styles are diminished in favor of songs that have more of an Indie feel. Some songs, Like "In between", have an minimalist Indie-Folk style. Other songs, like "Passing Through" and "Dammit", are designed to fill more space. The aforementioned "Passing Through" has an anthemic feel, while "Dammit" is a straight up Rock song. Overall the styles and production techniques exhibited offer more variation than anything Millsap has previously done.
Another contrast of "Be Here Instead" to Millsap's previous work is that songs are not based around stories and characters. Instead, these songs are personal and introspective giving us an intimate view of the artist. The first single, "The Real Thing", released in January is a perfect example. In describing the song Milsap says, "It's a song whose meaning has revealed new layers to me over time: At first it was about being on the road and missing my wife, then it was about my general distaste for internet communication, and then the pandemic hit, and it became about having to depend on that type of communication and being starved for physical closeness," Milllsap further explains. "The thesis of the song is: FaceTime ain't shit." Another deeply personal song is the appropriately titled "Vulnerable". Not all of the songs are this introspective. The album opens with "Rollin'". It is a hopeful upbeat song about taking punches and moving on. As Milsap sings with characteristic wit on this song, "If everyone gives a little, nobody's got to give a lot".
"Be Here Instead" should certainly gain Parker Millsap new fans, while at the same time keeping his loyal fanbase happy.
---
About the author:
Chip and his family live in Birmingham, AL. Roll Tide!
---