I caught Selwyn Birchwood's act a few years ago at the Philly Folk Festival (remember when we could go to festivals?), and I was immediately won over by the barefoot bluesman. Already an award winning guitarist, Living in a Burning House cements his credentials as one of the leading younger lights in the blues world.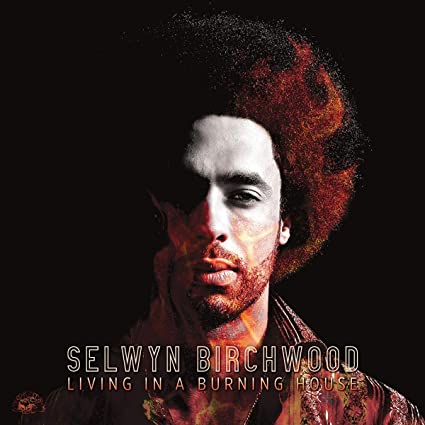 A native Floridian born of a Caribbean father and a British mother, Birchwood grew up idolizing Jimi Hendrix decided the blues was his calling after seeing Buddy Guy when he was 18. When he was just out of high school, he went on tour with veteran bluesman Sonny Rhodes, who taught him how to lead a band.
Birchwood continued his education, earning an MBA from the University of Tampa. After forming his own band, Birchwood took the blues world by storm, winning the International Blues Challenge in 2013 and signing with Alligator Records. His impressive 2014 album, Don't Call No Ambulance, established him as a major talent (check out "Brown Paper Bag" for some expressive soloing and "Hoodoo Stew" for some sweet steel playing). He followed up with Pick Your Poison in 2016.
Now, with Living in a Burning House, it's clear that Birchwood will remain a force in the blues, along with contemporaries like Gary Clark Jr. From the first notes of "I'd Climb Mountains," Birchwood's powerful talent is evident. There are some great songs on the album, including the title track with its social commentary, "Revelation," "Freaks Come Out at Night," and "Through a Microphone." Birchwood is joined by Regi Oliver on horns, Donald "Huff" Wright on bass, Philip "Squeak" Walker on drums, and Walter "Bunt" May on keyboards, along with guest vocalists Tom Hambridge (who also produced), Diunna Greenleaf and CeCe Teneal.
---
About the author:
Bill Wilcox is a roots music enthusiast recently relocated from the Washington, DC area to Philadelphia, PA and back again.
---