I have a friend who likes to say that people need to get repotted every now and then. They get root-bound and need a new container to explore, and some new scenery. I've found that to be mostly true. Beth Lee seems to have also found benefit in that. After spending her early career as a fixture on the Texas roots music scene she enlisted the help of Chuck Prophet collaborators Vicente Rodriquez and James DePrato, and an East Bay (California) studio to cut her latest, Waiting On You Tonight.
A couple of songs on the record have kind of a riot grrrl aesthetic. The title track features some searing guitar work over a song about lowered expectations in a relationship. Perhaps my favorite tune on the album, Pens And Needles has a driving, pounding pace and evokes a Runaways sound, even coming in at a very punk-ish 2 minutes 20. At the other end of the record's sonic spectrum are two songs clearly influenced by her bass-playing father's love of 60's soul and R&B. Birthday Song and It Was Enough are, essentially, updated doo-wop.
Several cuts on the record seem to have drawn extensively from Lee's time touring with Texas blues man Chris Duarte. Playing Along has a slow burn to the vocals, and features the rhythm section of DePrato and Rodriguez. Similarly, they provide a brick house foundation for Four Letter Name and a you-can't-go-home reminisce entitled Yale St. And 45 about Lee's upbringing in Houston.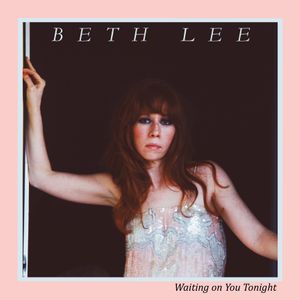 Based on just this project it's hard to figure a slot that Beth Lee fits into neatly. Her breathy vocals and a stellar band, however, tie everything together nicely. Waiting On You Tonight is a good listen, start to finish, and I'm looking forward to see where she takes her sound next.
---
About the author:
I've actually driven from Tehatchapee to Tonopah. And I've seen Dallas from a DC-9 at night.
---