There's a very California sound you get by taking the twangy guitar and rock solid rhythm line associated with Bakersfield and overlaying it with the acoustic guitar and multi-part harmonies that sprang from the hills and canyons northwest of LA in the 60's. You could probably argue Graham Parsons first touched that nerve with Sweetheart Of the Rodeo. A decade ago one of the torch-bearers of that sound was Old Californio. Their 2011 record, Sundrunk Angel, was one of my favorites of the year. Now after a 9 year hiatus(?), where members went their own way and then came back, they have a new album, Songs From the Sea Of Cortez.
On many of the songs, the harmonies are what really catch your attention. Fernando and the Cosmic Grass, for instance, is sort of a 70's folk rock take on the romantic notion of heroes and their journey. Lyre of Orpheus is an opus to the "disappointing cadence of our life's too short refrain." It's rich with vocal harmonies and a driving rhythm section that segues to a jazzy instrumental improvisation at the end. Too Tired uses the piano and those vocal harmonies to ponder about when life's pace just becomes too much.
There's a lot of instrumental candy on the album, too. Broke, Blessed and Penniless combines the bluegrass-like sound of a cuatro with a slide guitar and instantly transported me back to the first time I heard the Faces. The power pop style of Nature of the Beast is enhanced with a nice horns track. The twangy guitar makes another appearance of The Horse's Mouth, perhaps my favorite tune on the record with it's take on how California collectively reacts to news from elsewhere.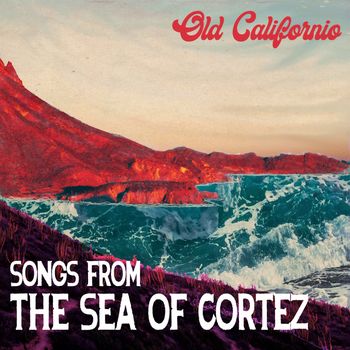 The songs on this record are a little more laid back than what they were doing 10 years ago. The project's title is perhaps reflective of that, with it's reference to the calmer of the two bodies of water framing Baja California. The band's notes say much of the album's first recordings were done in 2013, so they were headed this way back then. Now, with the turmoil of 2020, a little less aural urgency is just the ticket. If you were already an Old Californio fan, this is a natural turning of the page. If you're new to them Songs From the Sea Of Cortez is a great start.
---
About the author:
I've actually driven from Tehatchapee to Tonopah. And I've seen Dallas from a DC-9 at night.
---