Peanut butter and chocolate. Harley Davidson and leather. Punk and bluegrass. OK, well maybe that last pair doesn't go together like the first two examples. In the case of West Virginia duo, Mink's Miracle Medicine, though, it turned out well. Lead guitarist Daniel Zezeski brings his punk and ska roots to the collaboration, while lead vocalist Melissa Wright vectors in from the Appalachian bluegrass scene. Thumbs Up Angel is their 4th effort and finds them hitting their stride combining their musical backgrounds into a cohesive sound.
Wright shows off her ability to handle a broad range of styles, from the bright, indie rock of At the Fair, to the doom rock of Spots On the Sun. On Beautiful Losers she delivers an astral folk spin on a perhaps introspective look at reality. With Watch the Horses she embeds a sense of fate as it relates that someone has to take care stuff while the other goes out and has fun.
Zezeski's singular lead vocal outing is a strong showing, putting an early Pink Floyd sound to Earning My Reckoning. His guitar work is impeccable throughout, from the acoustic picking on the aforementioned Beautiful Losers to just the right amount of heaviness on Watch the Horses. I also have to give a shout-out to drummer Pat Brier, who pushes just enough on the slower tunes to amping it up with the high speed tempo of Proper Cinderella.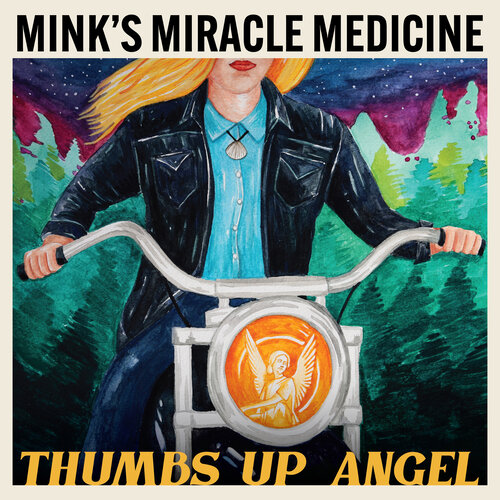 The couple apparently considered delaying the release of this record. That they didn't turned out to be a benefit for us. The crashing together of styles and experiences into a new normal is something we're all facing at some level these days. Thumbs Up Angel is a musical example of how that can turn into something better if you can stick with it.
---
About the author:
I've actually driven from Tehatchapee to Tonopah. And I've seen Dallas from a DC-9 at night.
---