If you're reading this then you're likely aware of the many ways that Covid has devastated musicians, not to mention the music venues that have long sustained them.  The Mastersons, singer-songwriters/multi-instrumentalists Chris Masterson and Eleanor Whitmore, had just embarked on a tour to support No Time For Love Songs, their latest album, when the live music business ground to a halt.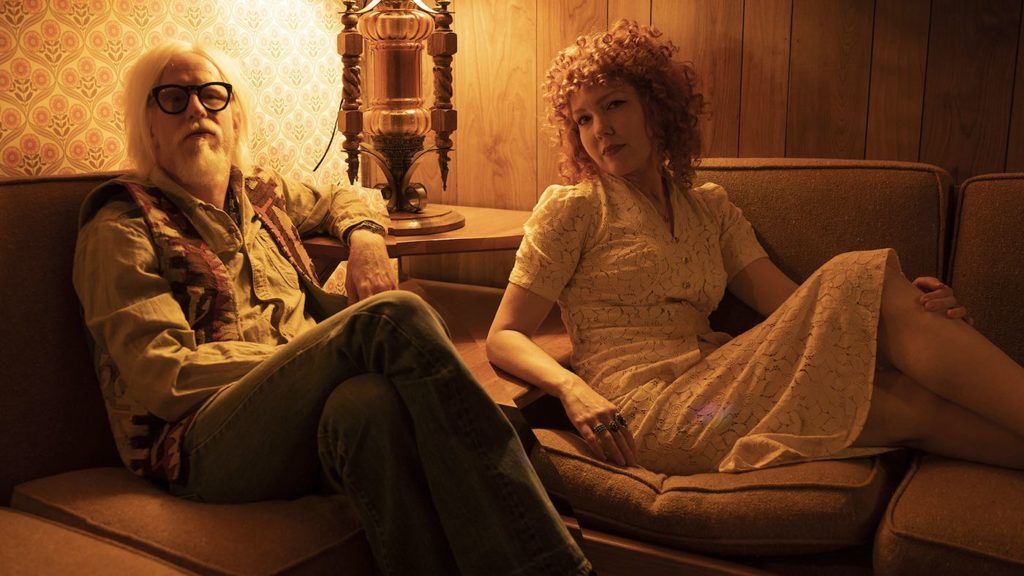 With some unplanned time on their hands, the duo revisited several songs considered, but not recorded, for their earlier release.  The result is Red, White & I Love You Too, a five song EP, released in late September.  The songs, not surprisingly, reflect the turbulent and anxiety that swirls around us.   
"Sensitive Souls", the opening track, is particularly potent.  Part disheartening and part defiant, it is written from the perspective of someone who gives a damn.  After lamenting the current state of affairs ("It's easy to hate and so hard to love") they declare "a sensitive soul feels every bump in the road".   
Whitmore and Masterson shared their thoughts on the song:
"We recorded our EP - Red, White & I Love You Too in our home in Los Angeles, where we've weathered the pandemic, riots, and spent the final precious days with our dog Shakti. We documented the process ourselves and sent the video to our friend Johnny Richie to edit. In a lot of ways "Sensitive Souls" captures what many of us have felt over the last four years under this administration. Anyone with a moral compass is certainly feeling "every bump in the road," during these turbulent times. Let's vote for love, kindness, empathy and say no to four more years of hatred and division." 
Twangville is honored to premiere the video for "Sensitive Souls". Stream or download all five glorious tracks (including a wonderful acoustic version of "No Time for Love Songs") here.
---
About the author:
Mild-mannered corporate executive by day, excitable Twangville denizen by night.
---