I already knew the Hellman family had challenged the Hardly Strictly Bluegrass staff to come up with a worthy alternative to the annual musical gathering in Golden Gate Park the first weekend in October. I knew they had been shooting video with various artists in music towns like Austin, Nashville, and of course San Francisco. So when I pointed my browser at the Hardly Strictly site last Saturday I was already expecting an excellent series of music videos. What I got instead was an opus, Let the Music Play On, that did as much to advance musical performance on film as The Last Waltz did back in 1978.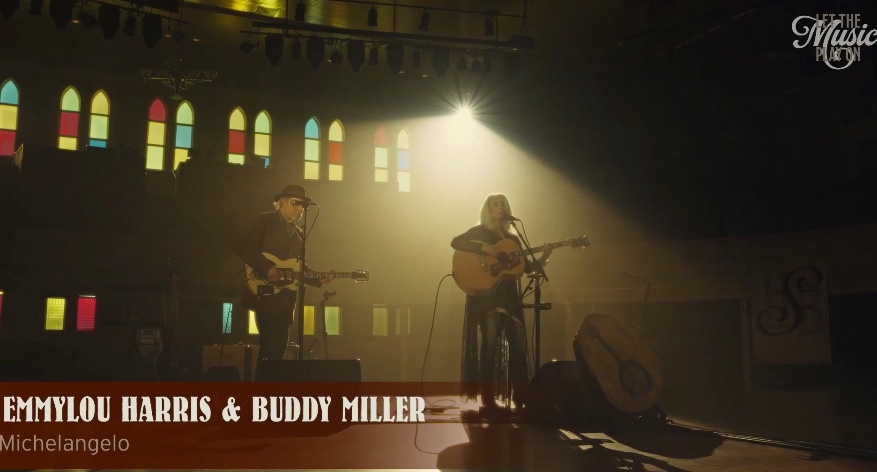 This was a movie in three acts. It begins at Daybreak. Chuck Prophet, our host for the event, is sitting on a bench in Golden Gate park, playing everyone's favorite Woody Guthrie song, This Land Is Your Land. He laments that we can't all be there, but notes there's music in the air. They cut to Emmylou Harris and Buddy Guy in the Ryman playing Green Rolling Hills. It's done so well that you're startled when there's no applause at the end and you remember the Ryman is empty.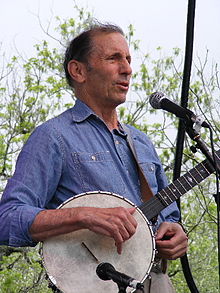 The focus of the first act, naturally, is to set the stage for the rest of the show. In this case they use musical and artist interview snippets to talk about the late financier Warren Hellman, founder and benefactor of HSB. Warren was also a musician and toured with his band The Wronglers and Jimmie Dale Gilmore. The other important point they make is how much artists love coming to the festival. I had the good fortune to interview Jimmie before this year's event. When I asked him what drew him back year after year, he immediately noted that's when he gets to see his musician friends every year. They're all so busy touring and being professionals that this is the one weekend every year when they can just hang out and have fun.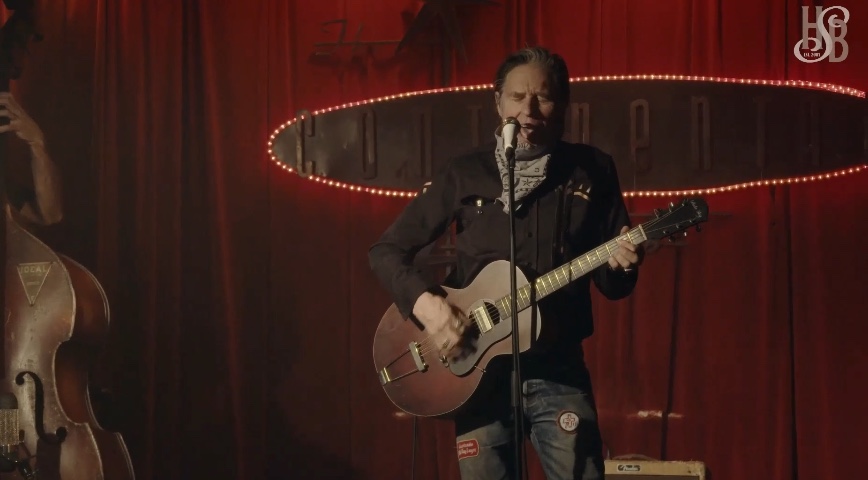 For act 2, The Day, the performances start ramping up. Buddy Miller put together a medley of 7 performances that seem to have been shot at his home studio. They range from The War and Treaty, to The McCrary Sisters, to Emmylou and Buddy himself. John Doe does a stellar version of The Golden State from Austin's Continental Club. Fantastic Negrito aces it with I'm So Happy I Could Cry.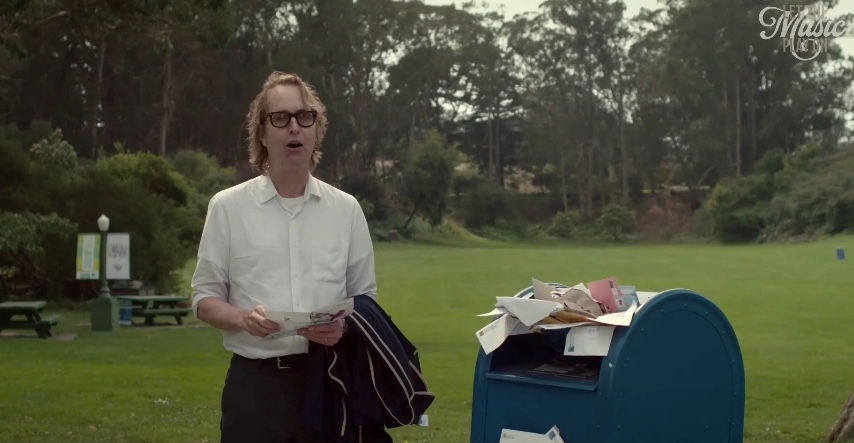 For the final act, The Dusk, everything kicks into high gear. Jim Lauderdale starts things out talking about how the music continues to live and be the memory of past HSB performers like Hazel Dickens, Odetta, Doc Watson, and Warren himself. Then Chuck does a mailman sight gag and you know a John Prine tribute is coming. Several people talk about Prine and then there's a performance of Paradise. It's as good, or maybe better, than live tributes, with the producers using editing tools to really give the sound and feel of many musicians sharing a single stage. Except without the sound of the social butterfly on the blanket next to you droning on about how the cleaning lady dissed her.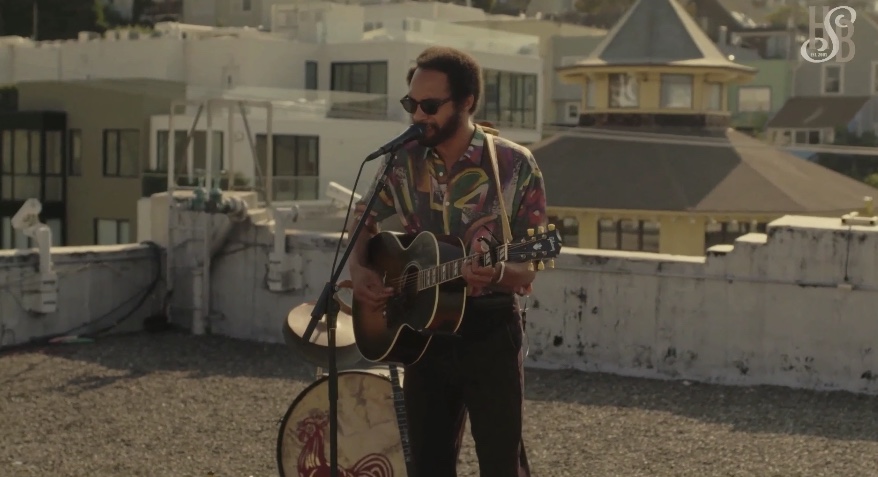 The show continues with more music, a highlight being a back-to-back performance of Los Coast doing an outstanding cover of A Change Is Gonna Come and Tre Burt doing Under the Devil's Knee. It was a powerful reminder of the social injustice and BLM movements, without anyone needing to provide any commentary. Emmylou finishes the scheduled sets, and she always does at HSB, and the event itself finishes with another group performance, This Land Is Your Land.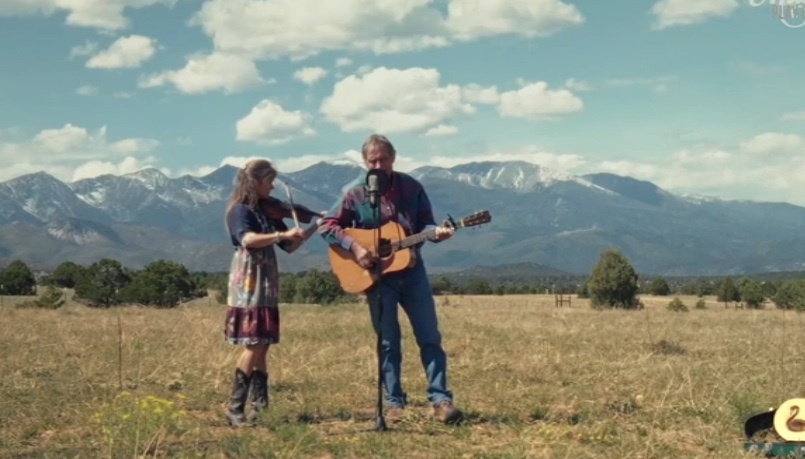 As kind of an epilogue, I want to note a couple of things. First, in addition to all the fantastic music, Let the Music Play On was a benefit show for the Artist Relief organization. They succeeded in raising $250k against an original goal of $100k during the live-cast. That's in addition to the $1.5M donated by Hellman's foundation. It all goes to artists in need, to help keep the music playing. Which brings me to the other point. Jimmie Dale Gilmore was so happy to note that Warren's kids and grandkids have enthusiastically picked up the musical mantle. So whether it's another virtual event or we can gather back in Hellman Hollow, the music of Hardly Strictly Bluegrass will play on, too.
---
About the author:
I've actually driven from Tehatchapee to Tonopah. And I've seen Dallas from a DC-9 at night.
---