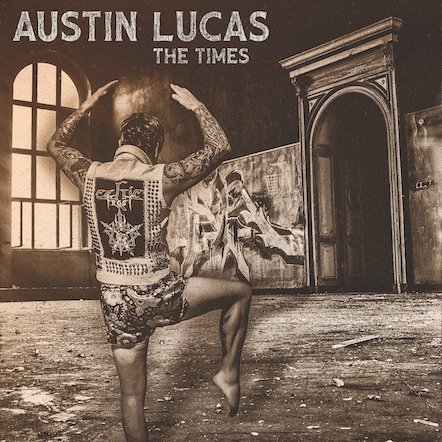 Austin Lucas has never been one to pull his punches so one shouldn't expect him to do so now. Alive in the Hot Zone, his forthcoming album, finds him reflecting on the jarring tumult of 2020 from a unique viewpoint – an American sequestered in Germany.
There, isolated from family and friends at home, he's watched social, economic, and political tumult roil the US alongside even as the Covid pandemic has swept across the country. Lucas channeled his feelings into an album teeming with apprehension, determination, and intensity. True to form, his lyrics are raw and penetrating, in this case accompanied by resolute electric guitars.
While much of the album is outwardly focused, the stark acoustic ballad "The Times" gets intimate. Says Lucas about the song, "This song is about our broken hearts which linger inside empty spaces, left by lost or absent family members. The strength found within unspoken bonds of solidarity between siblings, particularly when banding together to confront difficult truths. And the strain which so often exists, when parents have given up their personal ambitions, in order to raise a family."
Twangville is honored to premiere "The Times" from the potent Alive in the Hot Zone , arriving 30 October via Cornelius Chapel Records.
---
About the author:
Mild-mannered corporate executive by day, excitable Twangville denizen by night.
---