Polish is an under-appreciated art form. For a few years of my misspent youth I was enamored with old cars. As part of that I learned that while the most beautiful paint job was just a combination of wax, pigment & resin, the right artist could create a depth and dimensionality that belied the simplicity of the ingredients. That's the same effect you get with the latest record from Austin's Wood & Wire, No Matter Where It Goes From Here. It's just four guys playing and singing traditional bluegrass. But man-oh-man, look closely and you can see all the way down into the music's soul.
About half of the album is personal reflections, from a life's experience perspective, woven into song. John provides another installment of guitarist Tony Kamel's time in Galveston, this time a friend adept at living a carefree life. My Hometown is a salute to mandolinist Billy Bright's birthplace of El Paso. Roadie's Circle is an ode to banjo player Trevor Smith's late border collie. It's essentially an instrumental piece, but is pierced with guest Peter Rowan's unmistakable yodel.
Some of the individual pieces are a little more introspective. Home And the Banjo is a little melancholy as it wonders where life is headed since "bluegrass has gone MP3; old-timey has gone AC/DC." Pigs is the most political song on the record as it samples Darlin' Cory to remind people you can't take it with you. In a masterful way I can't even begin to describe, Paddlewheels summons the spirit of John Hartford and a river man's passion.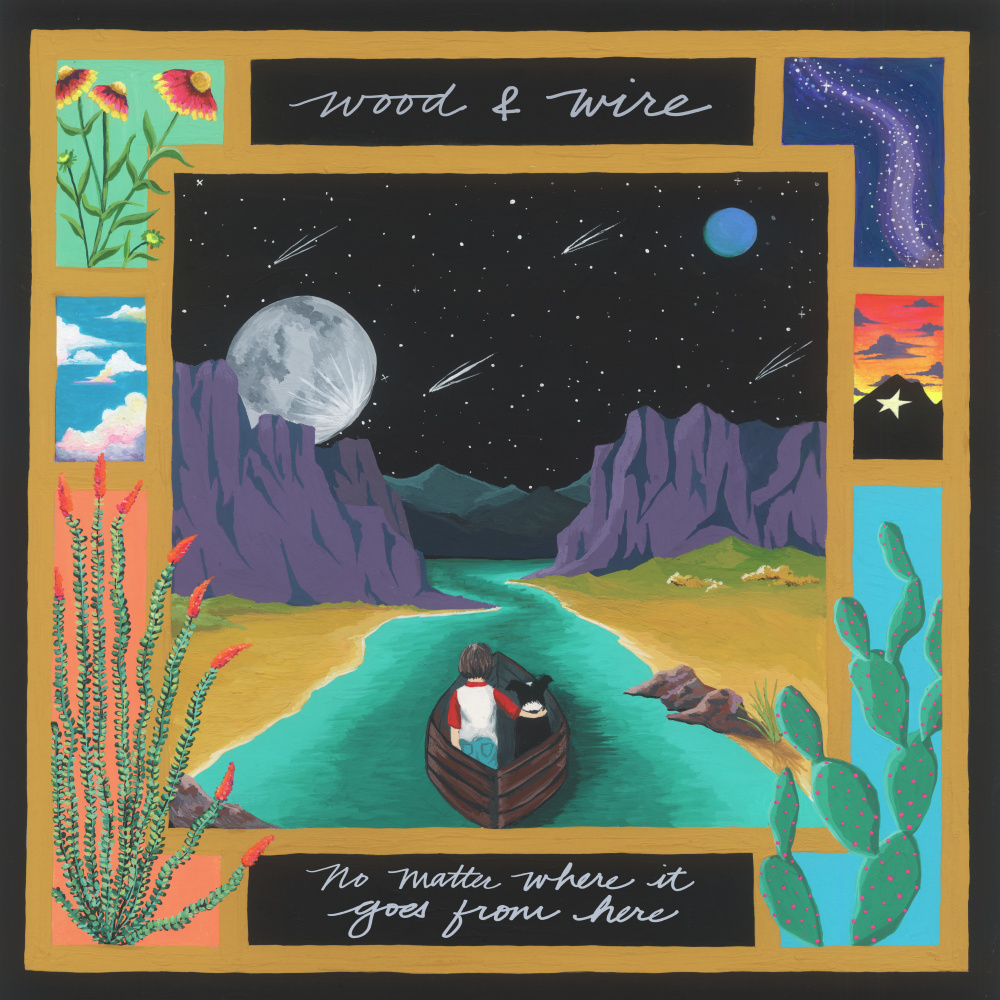 There's a lot of great bluegrass music out there today, both traditional and progressive. But there's also a reason Wood & Wire is Grammy nominated. They take a storied art form and proceed to coax so much more out of it you can't possibly absorb all the layers with something so mundane as a quick listen. The richness evolves over time to produce something memorable. No Matter Where It Goes From Here is another example of that.
---
About the author:
I've actually driven from Tehatchapee to Tonopah. And I've seen Dallas from a DC-9 at night.
---