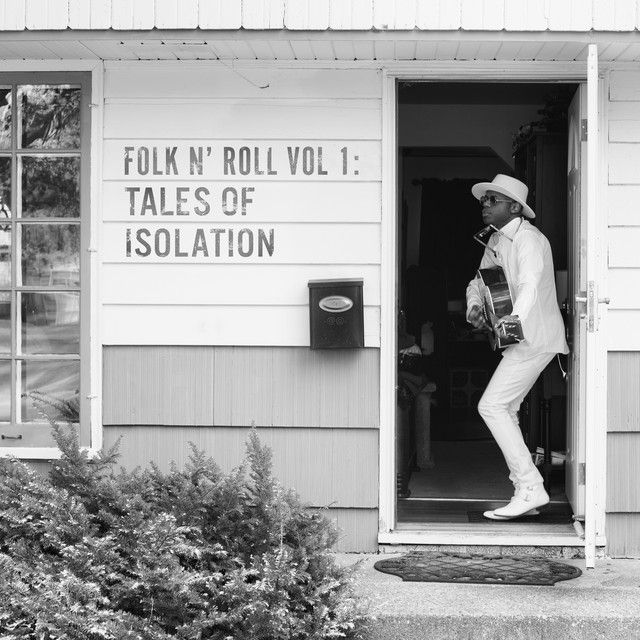 After Tales of America came out a little over a year ago, Ondara has been building a following. His songs and his story are equally compelling. They are a slow burn that showcase soaring vocals and overcoming obstacles (Ondara was burn in Nairobi, Kenya and the lucky recipient of a lottery-won visa to the U.S. at age 20). When losing a dispute over the authorship of "Knocking on Heaven's Door," Ondara's eyes were opened to Bob Dylan and he started putting his stories to music (see NPR interview here).
After exploring the immigrant experience in Tales of America, Ondara has expanded his focus to the pandemic experience on Folk n' Roll Vol 1: Tales of Isolation. It seems that Ondara's perspective and soaring vocals embody much of the loneliness that many people thought the world feel under lockdown. Ondara's sound on this record recalls Bruce Springsteen's classic Nebraska. Both artists narrowed their gaze to one time period and imbued their music with a personal feeling of isolation. The falsetto voice of each singer lends the projects a harrowing emotional feel.
While Springsteen explores the desperation inspired by Terrence Malick's Badlands, Ondara is exploring something much more personal. He delves into the lives of those left behind and forgotten in the pandemic. The opening track, "Pulled Out of the Market," is a soaring ode to those working retail, factories, and toiling only to be told to go home. Ondara's voice repeats the title of the song, hitting the high note with emotional power.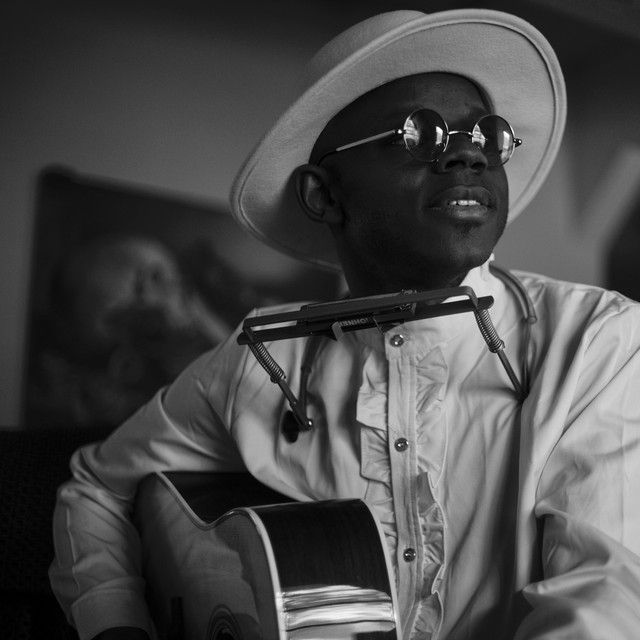 A pandemic love song, Ondara's soaring falsetto also highlights "From Six Feet Away" and it's a slow ballad of yearning. The emotional intensity in held notes demonstrates the power of a voice focused on the depths of a feeling. Ondara continues to develop as a songwriter and this composition demonstrates how he uses his vocals to plumb the depths of feeling.
On "Shower Song," the listener can only hear flowing water and simple hand claps to accompany Ondara's powerful vocals. He repeats "I'm so tired of being inside" and it's hard to not sing along with the catchy refrain. Ondara has certainly refined his songwriting and powerfully emphasized his hooks (even without a band). He seems to have the rare ability to imbue almost any song with raw emotion and a hummable chorus.
The first single, "Pyramid Justice," has a more fleshed out story and denser strumming. This song has a more detailed story. It feels more like a Bob Dylan song. Still Ondara distills his songs to a minimum of lyrics. His writing never obscures the emotional power of the vocal.
Throughout the album, Ondara effectively explores feelings of fear, isolation, and pain that pervade the time of the pandemic. Ondara intones "I'm going to put my gray suit on / If you will put your red dress on. / I'm going to meet you at the dining table." He elucidates the time of Covid-19 in "Lockdown on Date Night Tuesday" with his simple and perceptible imagery.
Ondara's Folk n' Roll Vol 1: Tales of Isolation is refined, stark, and emotional, capturing the mood of the pandemic. He has managed to capture the emotions of the moment like great art should.
---
About the author:
Jeff is a teacher in the Boston area. When not buried correcting papers, Jeff can be found plucking various stringed instruments and listening to all types of americana music.
---