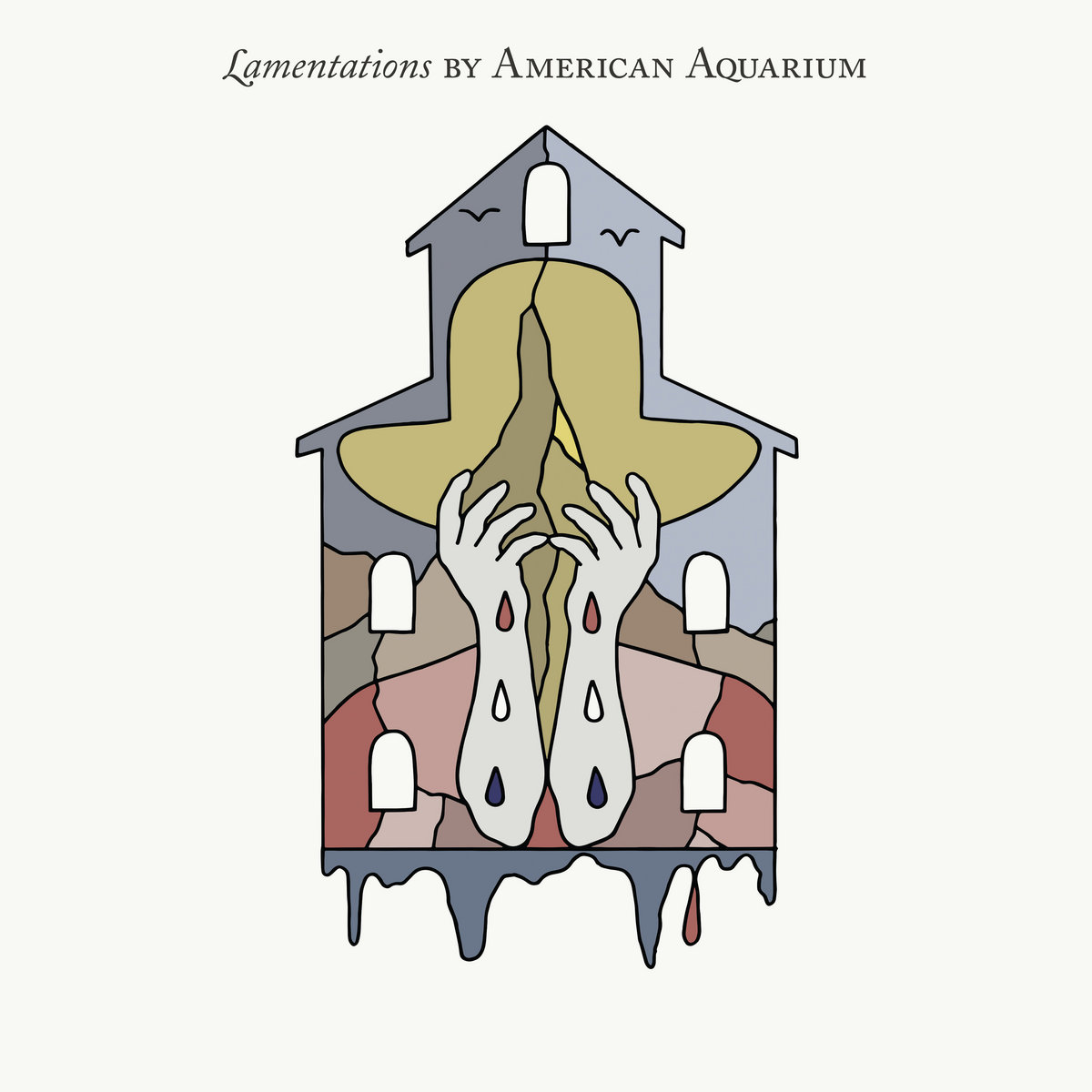 The only good thing about being quarantined from the rest of humanity is seeing some of live via the web shows that so many artists are doing. The ones doing it well are being genuine with their fans. They are sharing personally and bringing a little levity to add some fun to the isolation. BJ Barham, lead singer of American Aquarium, is doing this as well as anyone. His twice weekly "Sad Song Revival" on Instagram has been a regular stop for me. Speaking of sad songs, the new American Aquarium album is called "Lamentations", which is the ultimate sad song of biblical proportions. The album does have a few sad songs. In fact, it even has an upbeat song that talks about writing sad songs. Only a songwriter like Barham could pull off that type of paradoxical composition. However, "Lamentations" is also the most stylistically diverse album in the band's discography. The album still has elements of their three chords and the truth sound. However it also has a rich sound that is the result of Barham choosing Shooter Jennings to produce the album. Shooter has a way of fusing the traditional with the modern when he produces, and this album certainly benefited from his touch.
Barham has said that this is his most personal record. While this is true, he uses his trademark storytelling to create characters that reveal the personal without necessarily being autobiographical. The best example of this is a gut-wrenching song, "Six Years Come September". This song is the story of a man reflecting on six years of sobriety (Barham has also been sober for six years). Barham was able to get sober before it was too late. The protagonist in this song did not get so lucky, as the final verse recalls a car accident that killed his wife and unborn child. The song features haunting keyboards and powerful storytelling that evokes Bruce Springsteen.
Another consistent theme to which I personally relate is the dichotomy of growing up Southern. Barham points to Drive-By Truckers as a key influence, and Patterson Hood often uses the "duality of the Southern thing" as theme in his songs. "Lamentations" has this as a running theme also. Whether it is the opener "Me + Mine", which reflects on new Southern economic realities that have left the rural South overlooked as many urban areas are booming. Another song addresses these economic realities more directly as it relates to his home state of North Carolina. "Brightleaf and Burley" is an upbeat rocker, or banger as Barham likes to call them. The song takes on the hypocrisy in the Piedmont region, which is seeing a contraction in agriculture as their cash crop tobacco has declining demand. Although the answer could be another crop that could use the expertise of farmers that know how to grow plants and prepare them for smoking, you can't legalize that in the Bible belt. Southern pride is something I am full of, and so is BJ Barham. He still lives in the Raleigh area. Still there is a limit to southern pride. As he says, "For every ounce of pride there is a pound of guilt". Barham eloquently addresses these issues in his song "Better South". On this song he sings, "Down here we're still fighting for all the wrong reasons. Old men still defend these monuments to treason. To the right side of history we're always late still arguing the difference between heritage and hate".
"Lamentations" releases tomorrow on New West records. Be sure to check it out.
---
About the author:
Chip and his family live in Birmingham, AL. Roll Tide!
---