Rory Block has had her own little corner of the blues world since she broke out as a solo artist in the 1970s. Known for her thoughtful interpretations of acoustic country blues, the New York City native has long been recognized as a master, netting six Blues Music Awards over the years, including "Acoustic Artist of the Year" in 2019.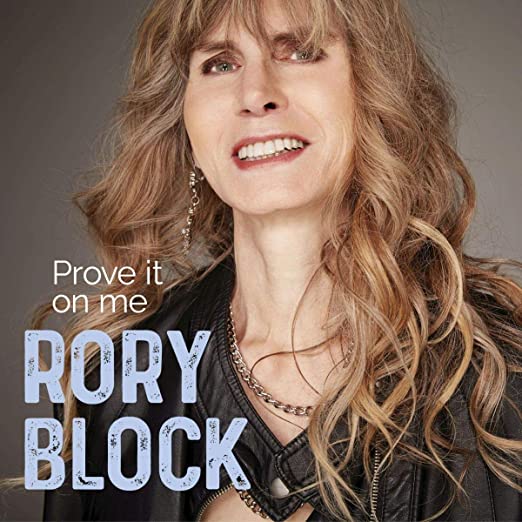 Prove It On Me, the second in Block's "Power Women of the Blues" series, celebrates the women of early blues, including Helen Humes, Madlyn Davis, Rosetta Howard, Gertrude "Ma" Rainey, Arizona Dranes, Lottie Kimbrough, Memphis Minnie, Merline Johnson and Elvie Thomas. "It has been my life-long passion to breathe new life into great old songs that might otherwise almost never be heard on commercial formats today," Block wrote in the liner notes. "How can one choose material? In the end, it's about the song that cries out … the one that makes you dance, sing, cry, rejoice … it's the song that yields a deep well of intensity and emotion."
The "Power Women of the Blues" series began with Block's A Woman's Soul: A Tribute to Bessie Smith in 2018. That concept album followed her earlier Mentor Series albums, which were dedicated to Son House, Mississippi Fred McDowell, the Rev. Gary Davis and Mississippi John Hurt – some of her other treasured influences. She also released a tribute to Robert Johnson – The Lady and Mr. Johnson – on Rykodisc in 2006 before switching to her current label, Stony Plain, and formally commencing her Mentor Series.

---
About the author:
Bill Wilcox is a roots music enthusiast recently relocated from the Washington, DC area to Philadelphia, PA and back again.
---