Some songwriters have a sort of osmosis whereby they can synthesize wonderful stories from the lives of people they meet, or sometimes just read about. Others are destined to write about the life they live and live the life they write about. Glenn Jones seems to be cut from the cloth of the latter. He started getting paid gigs as a musician at the age of 13, transitioned to a career as a lawyer to support his family, then lost it all in the catastrophe of addiction. From those ashes he emerged a musical phoenix with a passion for his craft that's obvious in his new release, Ready For the Good Times.
Several of the songs on the record are at least partially autobiographical. The title track is an upbeat folk song about being ready to love the life ahead of you and "leave the chains of [the] past behind." Bury My Heart On Music Row tells the tale of countless musicians who support themselves anyway they can, looking for their break, and lamenting tourists whose "tips will cover half my Bud Light." This is not the song to listen to if you're thinking of picking up and moving to Nashville to get into the music business. I Wish You Could See Me Now is an even more melancholy song about the regret that comes with sobriety.
Jones can also make a slashing political statement. Ripples In the Pond is the opening cut on the CD and makes a powerful commentary on how love can be the antidote for the poisonous climate we're in currently. I'm Not Francesca is a view into the shameful way many hard-working immigrants are treated. In a similar vein is The Other, where Jones manages to capture the vitriolic hate many displaced Americans have for change. His delivery is so intense I began to wonder if he really had some sympathy for that point of view…until he finished the song with the observation that "we are the others."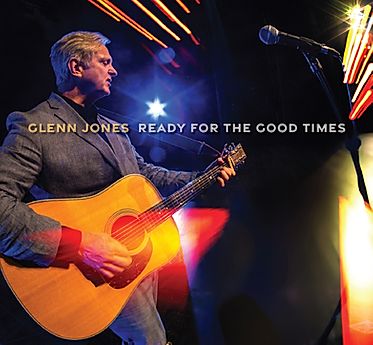 Ready For the Good Times is full of well-written songs performed with obvious passion by Jones and heavyweight line-up of background musicians, including members of Mipso and Mandolin Orange. Some tunes are clearly autobiographical. I hope that includes My Baby Makes Pie, a boogie-woogie piano satirical take on desire and lust. Even if it isn't, it's one more reason out of many to check out this album.
---
About the author:
I've actually driven from Tehatchapee to Tonopah. And I've seen Dallas from a DC-9 at night.
---