With 10 simultaneous official stages and over 80 private ones across 4 nights and 8-10 hours per night, there's no shortage of music at FAI. There are a number of strategies you can employ, from just picking a room and letting the curator's choices wash over you, to a mad-dash scramble after every couple of songs. My approach this year was a combination of seeing buzz-worthy acts I'd not seen before along with some old favorites. Here are my picks of the litter.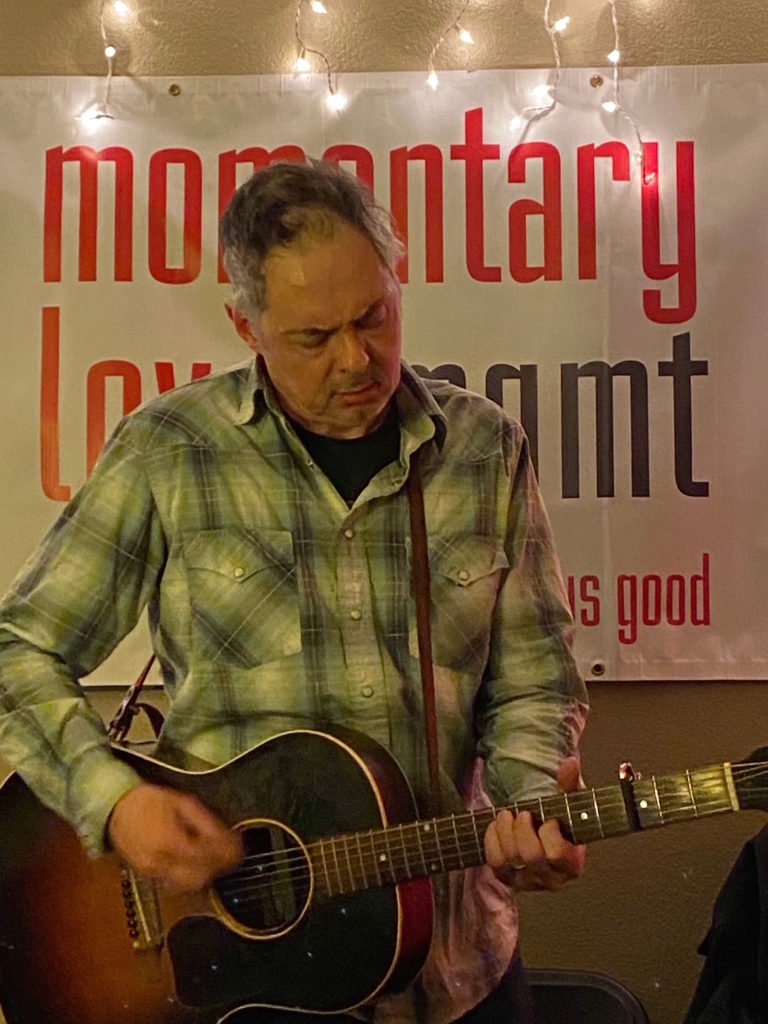 Kevin Gordon Although I've seen him a number of times over the years, this is the first time I think I've seen him acoustic. That gutteral, torn metal, electric sound is as much a part of his show as the songs. But hearing Colfax unplugged was pretty special.
Watkins Family Hour Sara and Sean Watkins are back with a new vehicle for their sibling sound. Although they've been playing together their whole lives, this is new material, and once it gets a little road polish it's going to be a don't-miss show
Steve Poltz Death, taxes, and an entertaining Poltz show. You know the question. The short, 20 minute sets in the private showcases can be a challenge to his story-laden delivery. By the same token, an audience of other musicians and industry insiders gives him a nearly unlimited source of spontaneous inspiration.
The Mammals Based in upstate New York, and with a multi-year hiatus from touring, this is a band that hadn't ever been on my radar. They are now. In addition to playing an awesome set of music, fiddler Ruth Unger also curated one of the private showcases that was my favorite line-up of the week.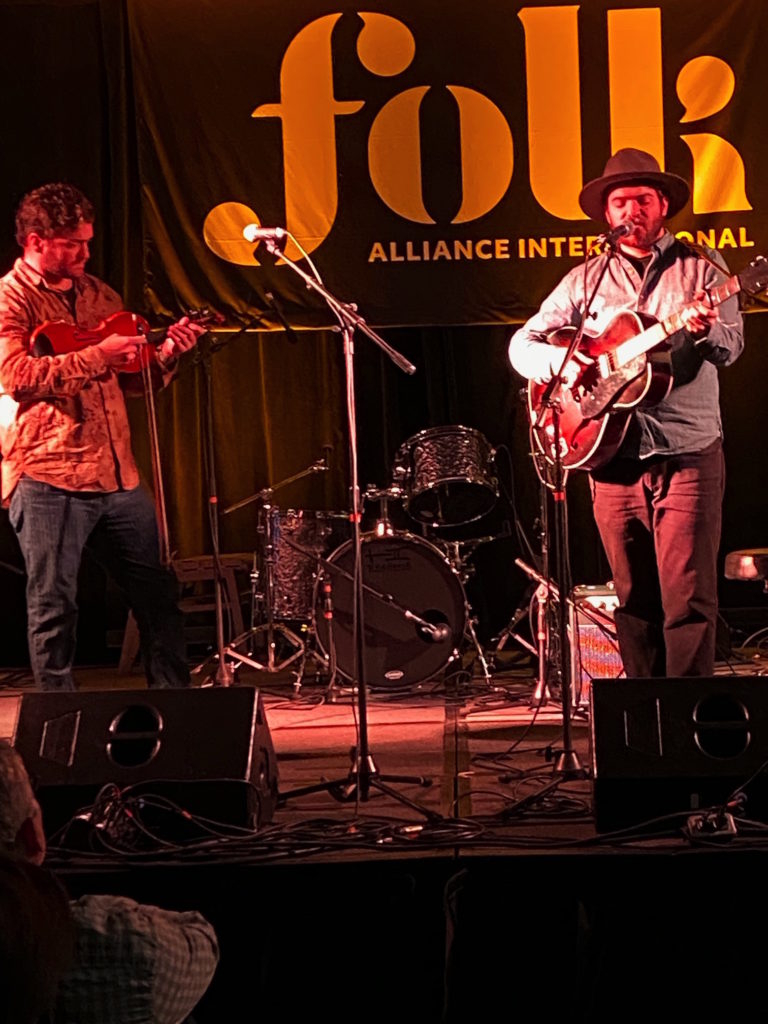 Mapache I'd seen this duo before, but whether they were having an off night or I was, it didn't register as anything special. They changed my mind with their public showcase on Saturday night. The interplay of their guitar work was splendid.
Rising Appalachia Although they've generated a lot of buzz lately, I hadn't gotten around to seeing this sister duo before. My loss. Not quite jazz, not quite world music, not quite bluegrass, this is a group worthy of changing your plans to go see.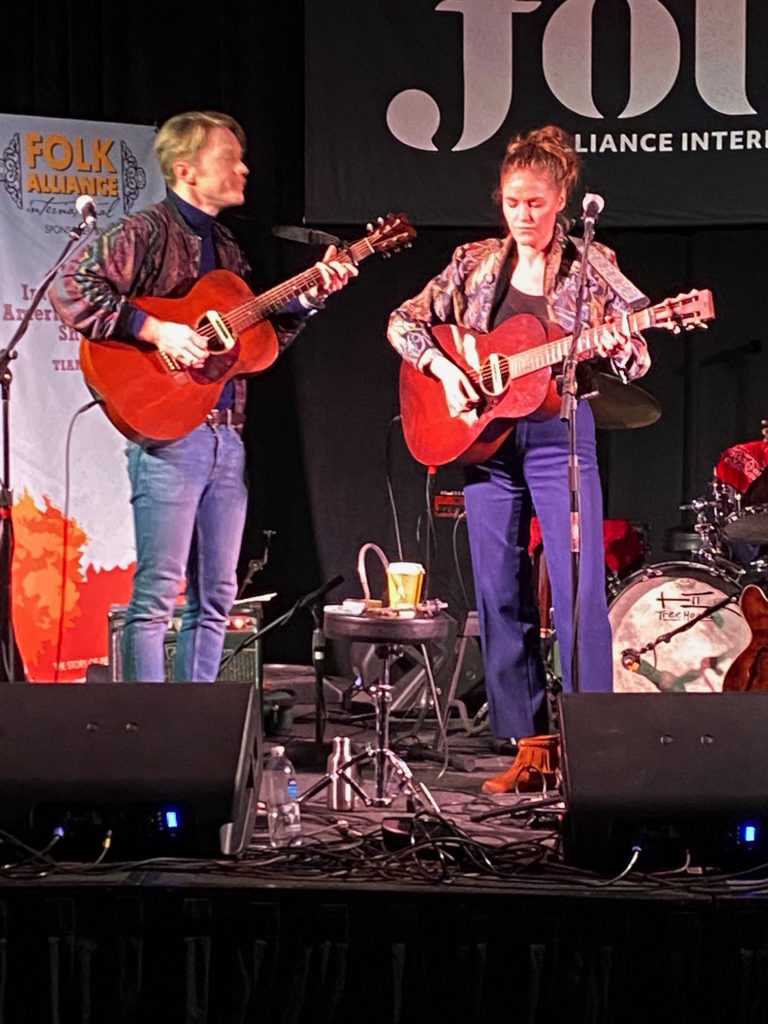 Darling West Recommended by a colleague at Twangville, this Norwegian couple lived up to the hype. Similar to Mapache, when they are in their groove the music is positively mesmerizing.

---
About the author:
I've actually driven from Tehatchapee to Tonopah. And I've seen Dallas from a DC-9 at night.
---