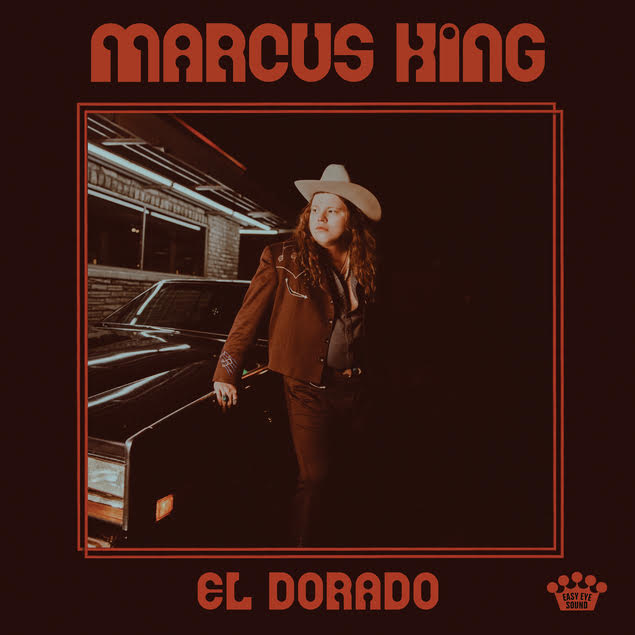 If you have ever listened to The Marcus King Band, you know that the group's namesake has some serious Electric Blues chops on the guitar. He also exhibited solid vocal skills and songwriting on the band's recent release "Carolina Confessions". However, his power as a vocalist has never been put on display as it is on his current release "El Dorado", which is actually a solo project. Thanks to producer Dan Auerbach of The Black Keys, he is now firmly established as one of the leading Soul singers around today. Just one listen to the beautiful and haunting "Wildflowers and Wine" will mesmerize any listener as he charges powerfully into each line only to slide out with a soft landing. Lest we forget his guitar prowess, he also throws in a kick ass guitar solo on the song. Blues Rockers still abound, such as "Say You Will" and "The Well". There is even a classic Honky-Tonk tune, "Too Much Whiskey". All of this genre crossing that Auerbach orchestrates is no doubt a fun ride. The diversity of style is entertaining, but it is his emergence as a Soul singer that opens up a new path for him to meander down.
Marcus King is a native of Greenville, South Carolina who recently relocated to Nashville. It was there he and Dan Auerbach co-wrote the 12 songs on "El Dorado" in only three days. They then recorded them at Auerbach's Easy Eye Studio with an A-list of session players, who played on many hit recordings like Dusty Springfield's "Son of a Preacher Man" and Elvis' "Suspicious Minds". The album was titled after King's vintage Cadillac, which also appears on the cover. It is due for release January 17th, and he already has over 75 shows on the books for 2020. At 23 years old Marcus King is only just beginning to write his story as a musician and "El Dorado" certainly will prove to be a memorable chapter.
---
About the author:
Chip and his family live in Birmingham, AL. Roll Tide!
---