Before I fall into the end-of-year routine I wanted to highlight a couple of EP's that struck me particularly well. One's been out a couple of months and the other releases next month.
I'll start with the one that's not out just yet, Kailey Nicole's self-titled release. Raised in southern California, Nicole started her artistic career with a variety of singing, acting, and voice-over jobs in LA. With early influence by her grandmother's Connie Francis tribute gig, and a love of Johnny Cash and Elvis Presley, she ended up in Nashville. That sealed the deal to sing country, and no song shows that better than the Patsy Cline-inspired Save Me For A Rainy Day. Tennessee is a pop/honky-tonk tune about moving to her adopted home with "one suitcase, one six-string, no family, just thick skin."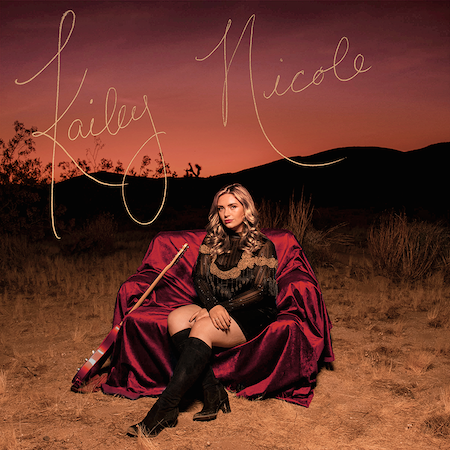 Diamonds & Coal is a roots rock number where she sings to her ex that "when you lose a diamond, all that's left is coal." It's so much more poetic than just calling someone a son of a bitch. A couple of songs lean more toward a pop country feel, particularly Country Love Song. It's one of the first songs Kailey wrote, when she was 15. It's held up well, and name checks of Taylor, Blake and Keith are as relevant today as they were a decade ago.
——————————————————————
There is a long tradition of gospel influence in most of the genres that end up in the Americana bucket. From the Carter Family and the Stanley Brothers to a couple of blues musicians who were also Sunday morning preachers, it's sometimes hard to tell if the target audience was sitting on pews or bar stools. Over the past several years Kathryn Caine has delivered some beautiful folk music releases that leaned more to the spiritual side. Her kids have grown and now perform with her as The Family Band, and they have a new EP, Rogue Chapel.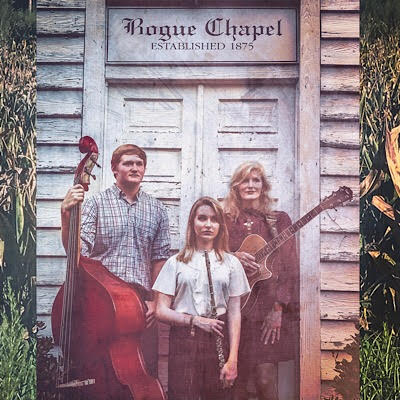 In addition to Kathryn's angelic voice, daughter Isabel delivers equally stunning vocals throughout the record. Where the project really hits a unique note is with Isabel's flute. The Way opens with slower folk harmonies and then breaks into acoustic rock and roll, that with the flute is something you haven't heard since the era of Fairport Convention or It's A Beautiful Day. Son Evans bass playing hits a high note for me on Let Us Pray, with the electric instrument lending a more urban R & B sound to the otherwise softer arrangements.
Although it's not on Rogue Chapel, I'll leave you with something to get you in the spirit of the season: The Family Band doing the Bing Crosby/David Bowie arrangement of Little Drummer Boy.
---
About the author:
I've actually driven from Tehatchapee to Tonopah. And I've seen Dallas from a DC-9 at night.
---